On the evening of February 25, Redmi held an online press conference to launch its new flagship Redmi K40 series mobile phones, including Redmi K40 equipped with Snapdragon 870 processor and Redmi K40 Pro and Redmi K40 Pro+ equipped with Snapdragon 888 processor. Among them, K40 is sold. Starting at 1999 CNY, the Redmi K40 Pro starts at 2799 CNY, and the Redmi K40 Pro+ starts at 3699CNY.
Redmi flagship series mobile phones have always paid attention to performance. The Redmi K40 is equipped with the latest Snapdragon 870 processor. This is a processor at the same time as the Snapdragon 888. The performance is not as good as the 888 extreme, but it has a better power efficiency ratio. Equipped with a 4520mAh battery that supports 33W charging.
In terms of screen specifications, Redmi K40 uses a 6.67-inch 120Hz high-brush AMOLED direct screen, supports 360Hz high touch sampling rate, DCI-P3 wide color gamut, HDR10+ standard and front and rear dual light perception. With a punch-hole style, the screen luminescent material also uses the same E4 screen as the Xiaomi Mi 11, which has higher brightness and lower power consumption. At the same time, the Redmi K40 is equipped with an ambient light sensor that can automatically adjust the color temperature of the screen.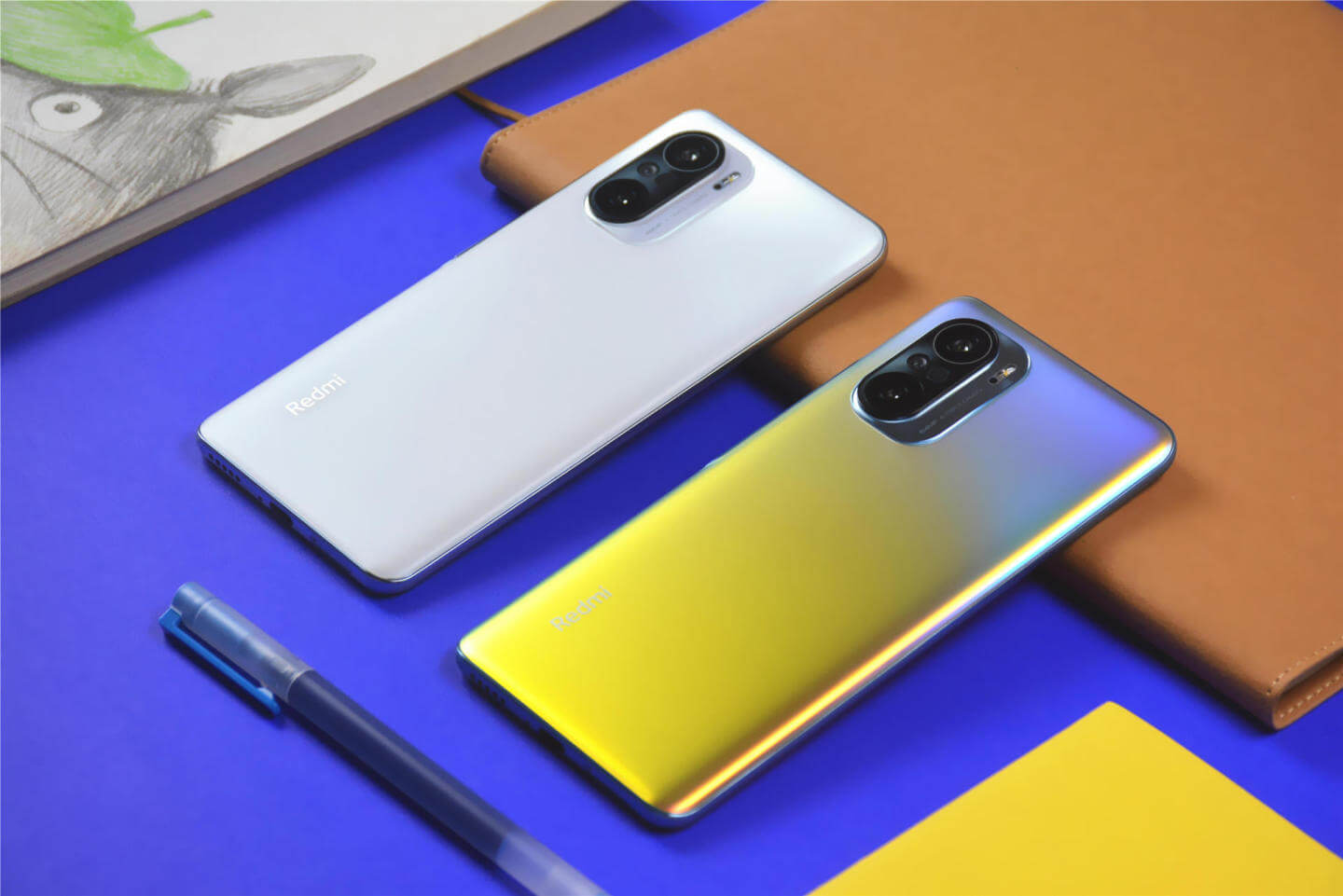 Redmi K40 is equipped with stereo dual speakers + X axis linear motor and infrared sensor in the experience. At the same time, it is equipped with a three-camera combination. The main camera is a 48-megapixel IMX582, supplemented by an ultra-wide-angle and 5-megapixel telephoto macro lens. The front is equipped with a 20 million AI natural beauty camera to meet the needs of selfie beauty.
Redmi K40 is available in three colors: Mirage, Bright Black, and Sunny Snow. The price is: 6+128GB 1999 CNY; 8+128GB 2199 CNY; 8+256GB 2499 CNY; 12+512GB 2699 CNY, will be 0 on March 4 Click omni-channel sales.
In addition to Redmi K40, the press conference also brought two flagships, K40 Pro and K40 Pro+. Among them, Redmi K40 Pro has three colors of Moyu, Fantasy and Qingxue in appearance. The color of Moyu is inspired by Damascus steel knife. The thickness of the whole machine is 7.8mm and the weight is 196g, which is the same as the Redmi K40.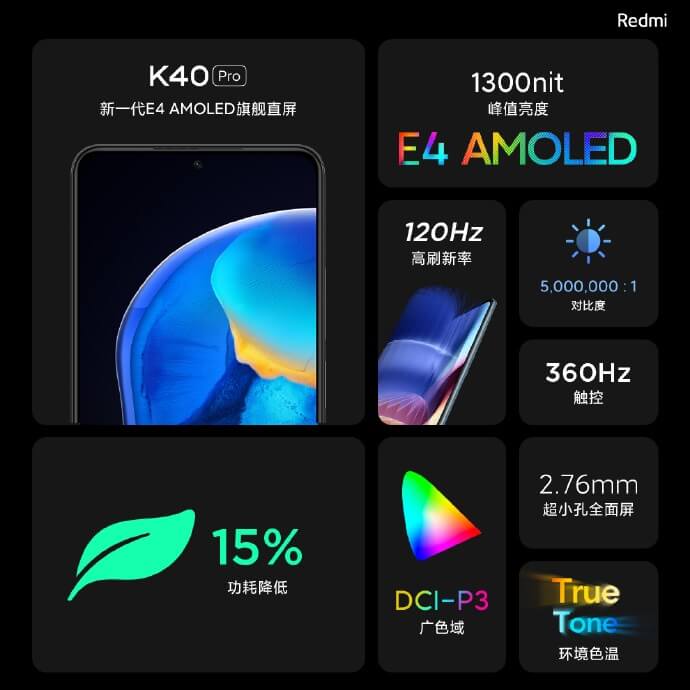 K40 Pro and K40 Pro+ are equipped with Qualcomm Snapdragon 888 flagship processor, with full-blood version of LPDDR5+UFS3.1 storage specifications, support WiFi 6 enhanced version, equipped with 4520mAh battery, to meet the battery life needs of 5G scenarios.
Compared with Redmi K40, Pro and Pro+ have the same screen specifications. They also use E4 luminescent materials, support DCI-P3 wide color gamut, 120Hz high refresh rate, 360Hz high touch sampling rate, and are equipped with the function of automatically adapting to the color temperature of ambient light. At the press conference, the official announced that this screen has received DisplayMate A+ rating.
The biggest difference between the three phones is the main camera parameters. The Redmi K40 Pro main camera is equipped with an IMX 586 64-megapixel sensor; the K40 Pro+ main camera is equipped with an HM2 100 million-pixel ultra-large bottom, supporting dual acoustic ISO, and a 2.1-micron pixel nine-in-one. The large single pixel area.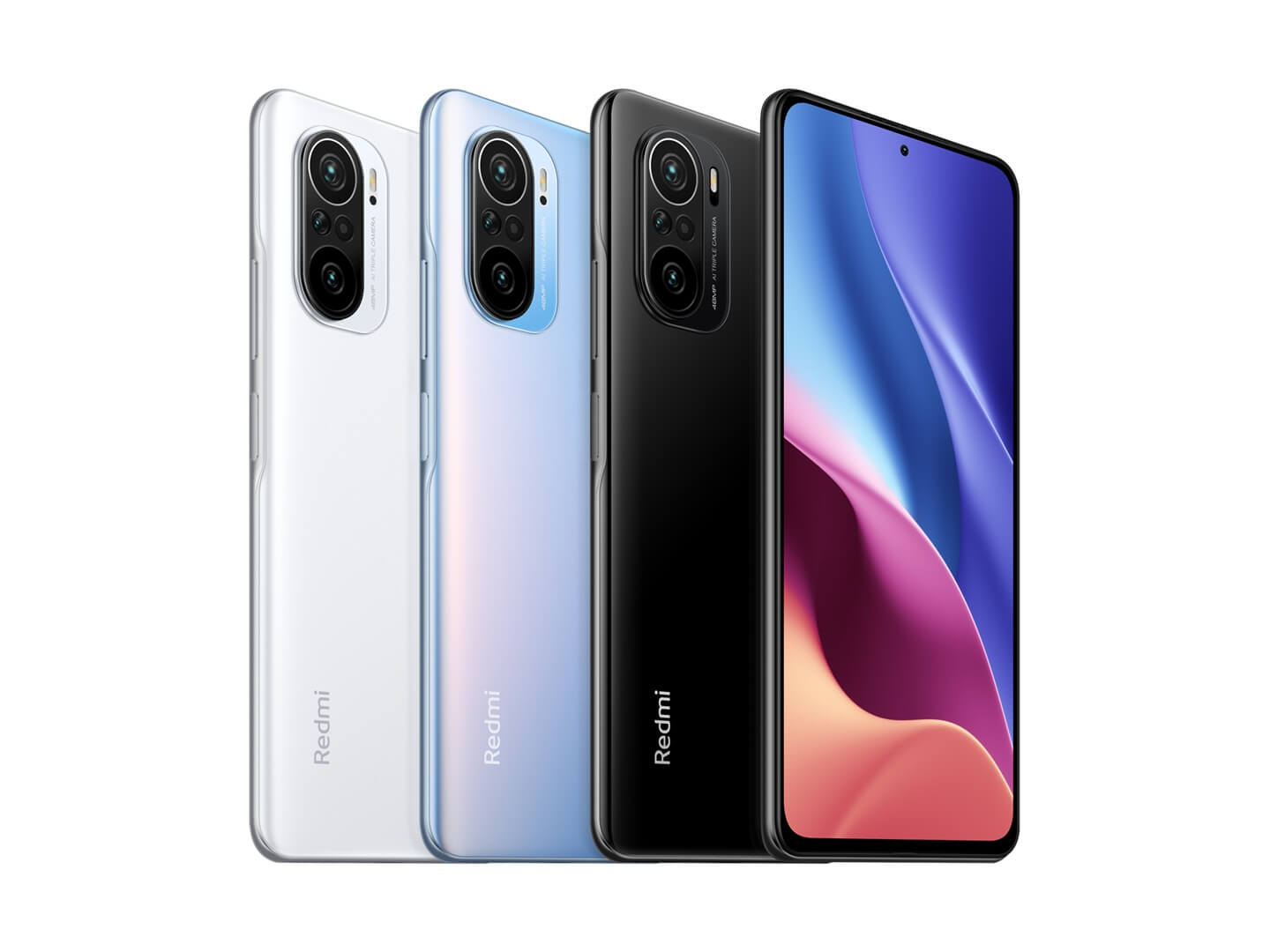 In terms of price, Redmi K40 Pro 6+128GB is 2799 CNY; 8+128GB is 2999 CNY; 8+256GB is 3299 CNY; Redmi K40 Pro+ is only available in the 12+256 version, priced at 3699 CNY, and will be on sale in late March.