World premiere again! Xiaomi Mi 11 Ultra announced to be equipped with "全相變散熱技術". A few days ago, Xiaomi officially announced that it will launch the Mi 11 Super Cup series at the spring new product launch on March 29 , including the Mi 11 Pro and Mi 11 Ultra flagships.
Among them, Xiaomi 11 Ultra will be a high-end flagship product blessed by Xiaomi's top technology, and will be equipped with a number of innovative technologies.
Today (March 27) afternoon, the official WeChat account of Xiaomi mobile phone once again issued a post to warm up the Xiaomi 11 Ultra, and announced that the phone will be the world's first f"全相變散熱技術", which can show solid, liquid and gas three-state changes in a single heat dissipation.
According to the official, there is no shortcut to heat dissipation, only new materials are released, and the phase change heat dissipation technology carried by the Xiaomi Mi 11 Ultra can quickly export core heat during the three-state reciprocating cycle of solid, liquid, and gas. Guarantee performance and continuous output.
So far, Xiaomi 11 Ultra has officially announced that there are three world premiere top technologies, including super fast-charging silicon oxide negative battery and Samsung GN2 image sensor.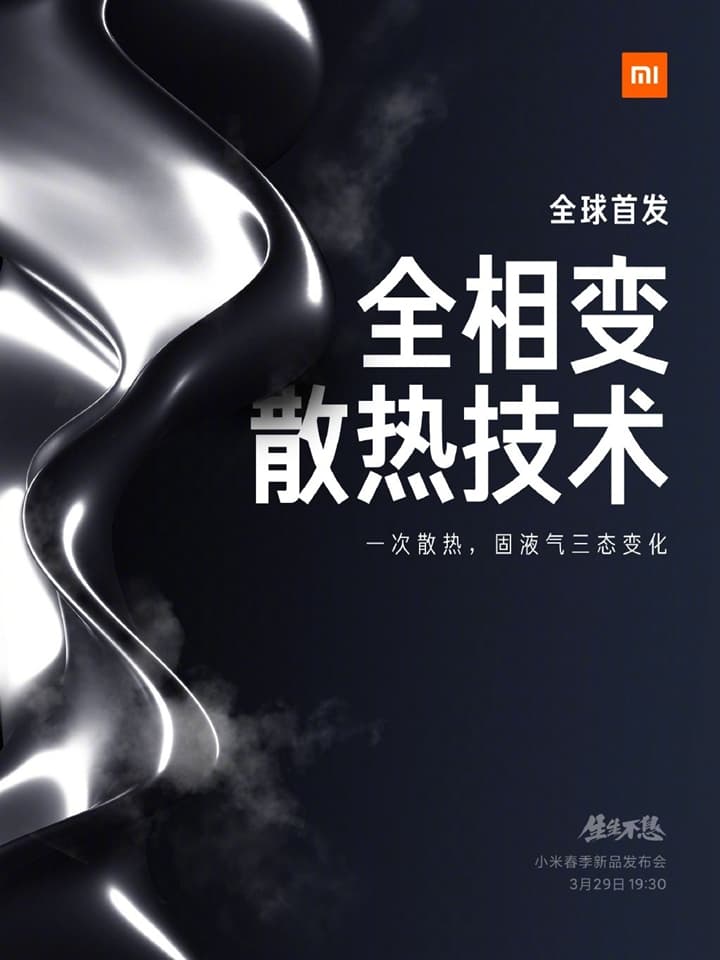 The super fast-charging silicon-oxygen anode battery can bring 10 times the theoretical gram capacity of graphite. By replenishing the lithium treatment of nano-silicon, it overcomes the low charging efficiency of the previous generation silicon-carbon anode battery and the short cycle life of the battery. .
The Samsung GN2 is also the world's top image sensor, with a 1/1.12 inch ultra-large base, which is currently the largest image sensor.
According to the actual photos exposed by netizens, the size of Samsung GN2 is nearly twice as large as that of Sony IMX689, which will bring more excellent light capture capabilities, better performance in terms of color, noise, etc., and can also Brings night vision-like night shooting ability.
Based on the current known information, in addition to the top performance blessing, Xiaomi 11 Ultra also brings top battery technology, charging technology, camera technology and heat dissipation technology. It will provide top-level experience in all aspects. It is Xiaomi. The perfect display of top technical strength is worth looking forward