On the evening of March 29th, Xiaomi held a spring conference. This is a grand banquet for all rice noodles, and it is indeed worthy of being called "Big News". Due to too many products, this conference was divided into two conferences. Today's first half conference announced: Mi 11 Pro, Mi 11 Ultra, Mi 11 Lite, router AX9000, wireless charging pad, Mi Band 6 and 6 products. The previously disclosed new self-developed chips, Xiaomi MIX and a series of IoT devices will be released until 7 pm on the 30th.
Let's take a quick look at the products announced at this conference and their highlights.
1. Xiaomi Mi 11 Pro: Xiaomi Mi 11 Pro, the product design goal is "Android Phone King". Lei Jun made it clear at the press conference that Xiaomi entered the high-end mobile phone market at the beginning of last year and released five high-end mobile phones in a year. The company has initially established a firm foothold in the high-end mobile phone market.
The appearance design of Mi 11 Pro is similar to Mi 11, with three colors of green, purple and black. Mi 11 Pro has 3 storage versions, the 8GB+128GB version is priced at 4999 yuan, the 8GB+256GB version is priced at 5299 yuan, and the 12GB+256GB version is priced at 5699 yuan.
In terms of screen, Xiaomi Mi 11 Pro is equipped with a 2K quad-curved flexible screen, supports 120Hz refresh rate, and uses E4 luminescent material, with a brightness of up to 1500 nits, and can reach 900 nits under strong light, and supports 8192 levels of brightness adjustment. , It has higher brightness and lower power consumption than the commonly used E3 materials. Has Dolby Vision mode. With the blessing of Gorilla Victus, the drop resistance is increased by 1.5 times, and the abrasion resistance is increased by 2 times.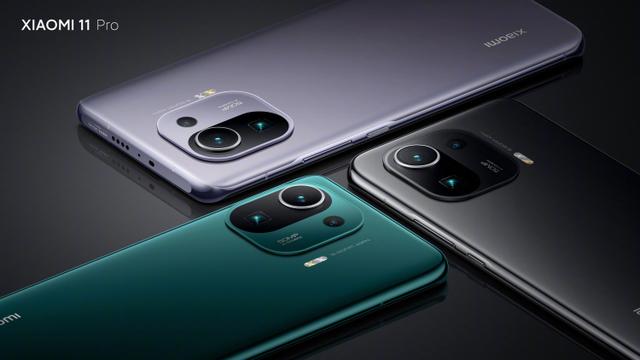 Xiaomi Mi 11 Pro is the world's first full phase change heat dissipation technology . The new phase change thermal conductivity material is used to increase the thermal conductivity by 100%. With a large VC of 2000m㎡, it forms a solid-liquid-gas three-state rapid heat dissipation system, which can make the Snapdragon 888 top performance Full blood LPDDR5+UFS 3.1. This time, IP68 dustproof and waterproof is added for the first time, and the world's first high-permeability "pressure relief valve" technology is adopted to effectively reduce the damage rate of mobile phones caused by accidents. The highest picture quality of "Yuan Shen" was measured in 30 minutes, which is comparable to the frame rate performance of e-sports mobile phones, and the temperature is lower.
Xiaomi Mi 11 Pro is the world's first super fast-charging "silicon oxide negative electrode" battery . The new material brings faster charging and higher battery density. At the same time, it supports 67W wired fast charging, the world's first 67W wireless fast charging, which can be fully charged at the same time in 36 minutes. In terms of charging speed, wireless charging can be comparable to wired charging for the first time. Equipped with 5000mAh, it is the largest power in high-end flagship phones.
In terms of camera, Xiaomi Mi 11 Pro is equipped with Samsung GN2 sensor and has a 1/1.12″ inch ultra-large bottom. Each pixel of 50MP reaches 1.4μm. After fusion, it is an unprecedented 2.8μm. The world's first Dual PD Pro, all-pixel omnidirectional 8 Nuclear focus, full-scene second focus, and dual native ISO Fusion ultra-high dynamic range. Equipped with a 50x periscope telephoto lens, supports 5x optical zoom and optical image stabilization. The ultra-wide-angle lens is 13 million pixels; the main camera supports 8K movie cameras ; Support 1920fps video shooting.
2. Mi 11 Ultra: The product goal of Mi 11 Ultra is "Android Light". The Mi 11 Ultra 8+256GB version is 5999 yuan, the 12+256GB version is 6499 yuan, and the top-equipped 12+512GB version is 6999 yuan.
Related reading:
Xiaomi 11 Ultra DXOMARK camera score ranked first with 143 points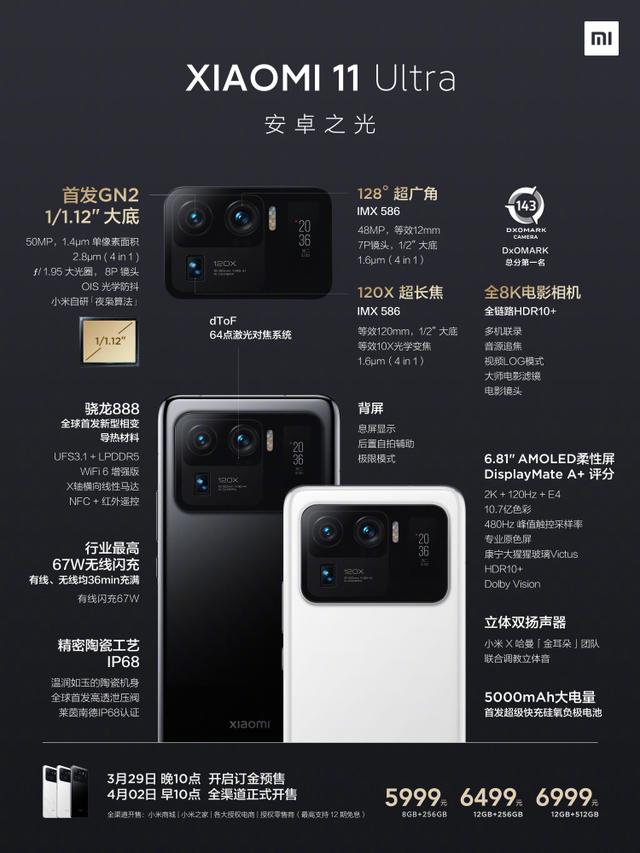 Xiaomi Mi 11 Ultra uses GN2, 1/1.12″ photosensitive element, the official said it has the strongest night scene focusing technology: dToF, 64 dot matrix laser focusing; the strongest night scene algorithm: self-developed "Night Owl" super night scene algorithm, handheld camera beyond long exposure 30 Second picture quality level. Both the super wide-angle and telephoto are IMX586, the telephoto is 120X periscope-type super telephoto, and the wide-angle is 128° super wide-angle.
In addition, the Mi 11 Extreme Edition has a small secondary screen on the side of the rear lens that can display a variety of information, but the main purpose is still selfies. This small window can be used for on-screen display, supports custom time, weather, animation, theme; view notifications, supports message reminders, health reminders, music control, selfies, etc. In the limit battery mode, the official claimed that "10% remaining, 55 hours of limit battery life".
In other respects, this machine is exactly the same as Xiaomi 11 Pro, such as 2K+120Hz+E4 high refresh screen, Snapdragon 888 chip, Dolby Vision, Harman Kardon stereo, 5000mAh silicon oxide negative battery, wired and wireless dual 67W flash charging, IP68 waterproof, MIUI12 based on Android 11, etc. The main differences between the two models are as follows: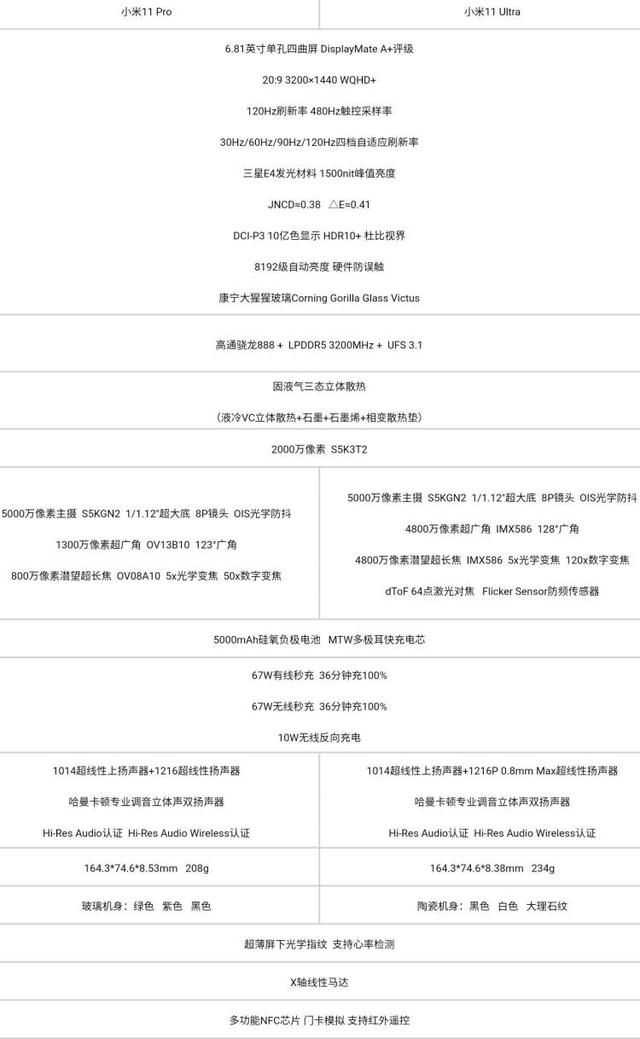 3. Mi 11 Lite: Mi 11 Lite is known as the thinnest mobile phone in the history of Xiaomi. Mi 11 Lite has 2 storage versions, the 8GB+128GB version is priced at 2,299 yuan, and the 8GB+256GB version is priced at 2,599 yuan. The pre-sale will start at 22:00 tonight and will officially go on sale at 10:00 on April 16.
In terms of appearance, as the lightest and thinnest Xiaomi mobile phone in history, its thickness is only 6.81mm, which is 15.5% thinner than Xiaomi 11, and weighs only 159g, which is 37g lighter than Xiaomi 11. The battery capacity is a large battery of 4250mAh, which is unimaginable in the same light and thin mobile phone.
The Mi 11 Lite is equipped with a 6.55-inch AMOLED ultra-thin flexible straight screen, a 1 billion-color screen display, and supports P3 wide color gamut and Dolby Vision. Wei Siqi, the product manager of Xiaomi, said that the design idea of ​​the Xiaomi Mi 11 Lite is to demand itself according to the standards of the flagship phone, so it will use the high-cost AMOLED ultra-thin flexible screen that the flagship phone can use. This screen can be better than ordinary The hard screen is nearly 1 mm thin.
Xiaomi Mi 11 Lite is the world's first Qualcomm Snapdragon 780G, with a comprehensive running score of up to 56W, and a floating heat pipe liquid cooling system to ensure continuous output. Qualcomm Snapdragon 780G uses a 5nm process, using the same A78 CPU architecture as Qualcomm Snapdragon 888, three ISP image processors, and the sixth-generation Qualcomm AI engine, supporting the third-generation integrated dual 5G baseband.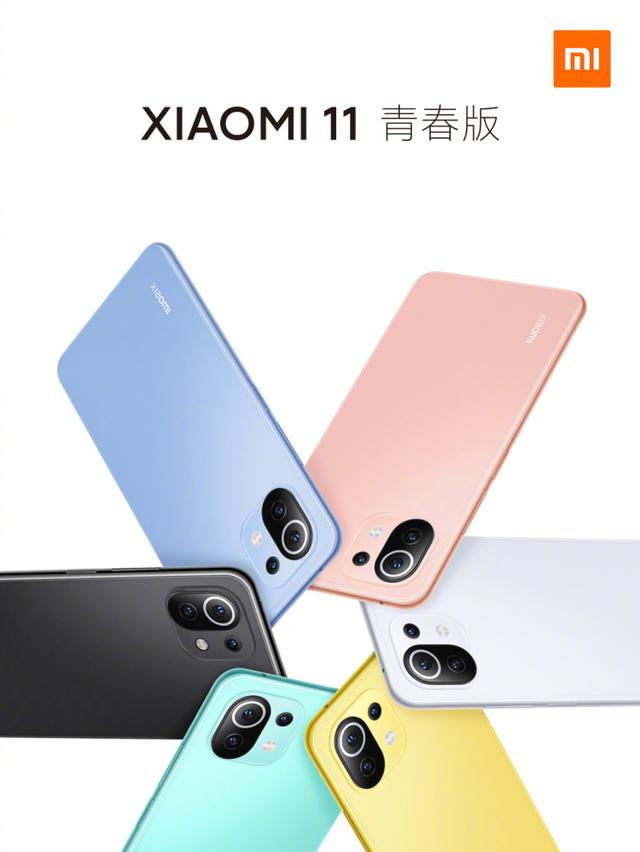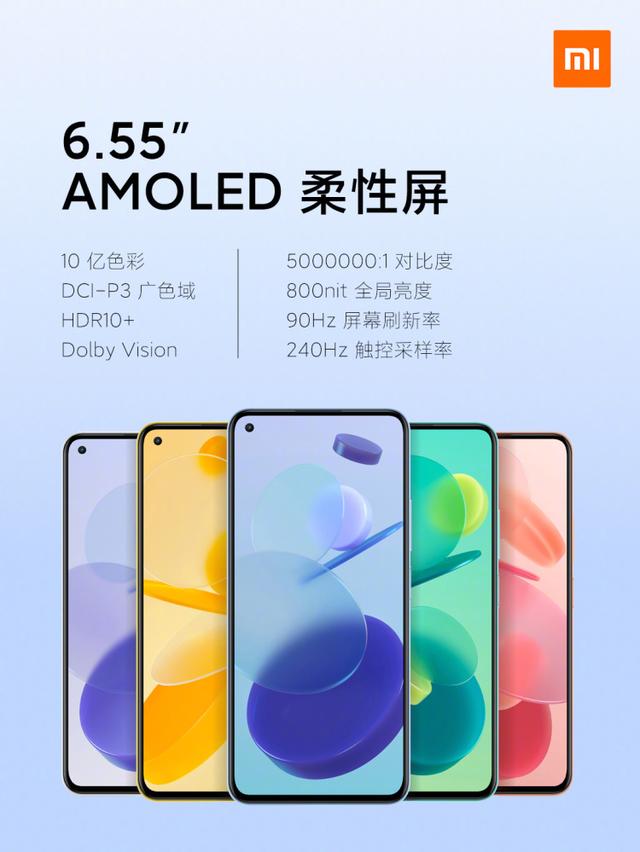 4. Xiaomi router AX9000: Xiaomi router AX9000 supports WiFi6 enhanced version, the maximum theoretical rate can reach 3.5Gbps, and the actual test can download a 1GB movie in 5.3 seconds. It has 12 high-gain antennas and 12 independent signal amplifiers, equipped with Qualcomm's 6-core flagship processor. The price is 999 yuan.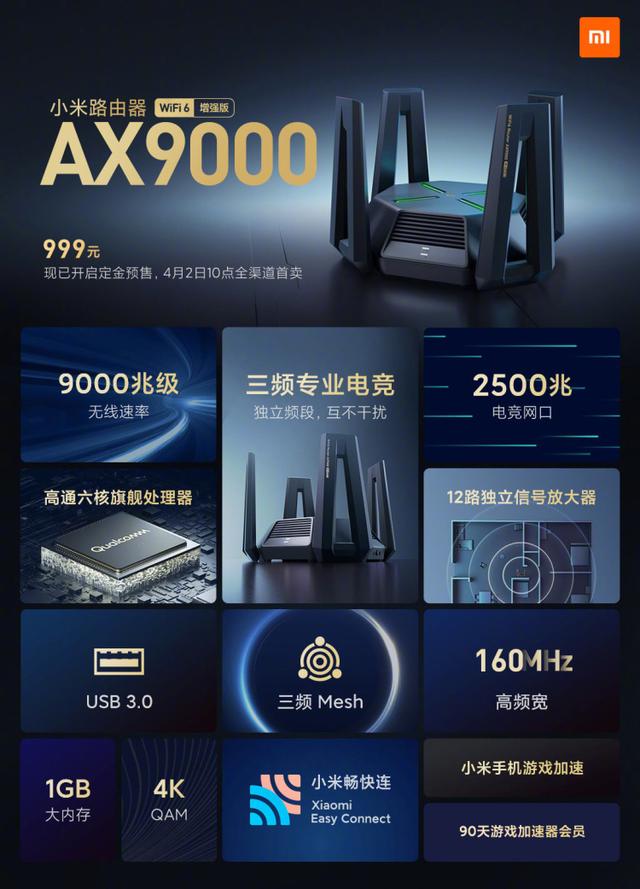 5. Xiaomi wireless charging board: Xiaomi's world's first 80W wireless charging stand uses curved air ducts to achieve efficient heat dissipation. Double coil design, can be used for both lying and standing. After turning on the fast mode with one key, the customer's speed will increase by 15%. The Mi 80W wireless charging base kit includes an 80W wireless charging base and a 120W charger, priced at 499 yuan.
In addition, Xiaomi also released a multi-coil wireless fast charging board, which has 19 built-in charging coils and supports simultaneous charging of up to 3 devices at a price of 599 yuan.
6. Mi Band 6: Mi Band 6 adopts a more comprehensive 1.56 inch AMOLED full-screen design for the runway, which has increased the display area by 50% compared with the previous generation, and has a display accuracy of 326 ppi retina screen. In terms of price, the standard version is 229 yuan, and the NFC version is 279 yuan.
The bracelet supports automatic recognition of 30 professional sports modes, supports magnetic charging, new blood oxygen detection, supports heart rate monitoring, upgraded magnetic charging, 50 meters water resistance, has a 14-day long battery life, and provides 70+ styles of cool IP dial, and 50+ full-screen dials can be switched at will; NFC version of bus subway, access card, bank card can be swiped.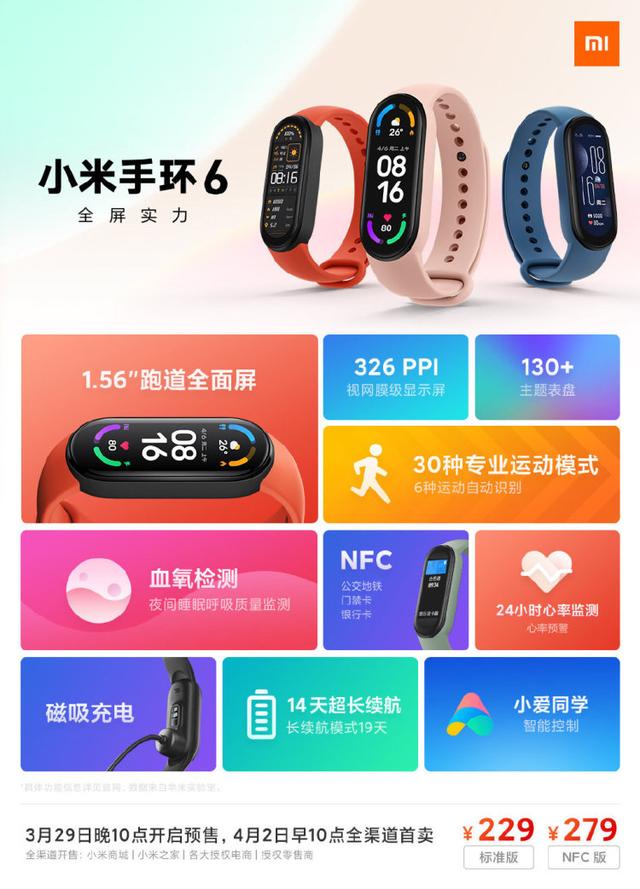 Related reading:
Xiaomi 11 Ultra DXOMARK camera score ranked first with 143 points.