On the evening of January 12, Samsung released a new generation of mobile SoC-Exynos 2100. Not surprisingly, Exynos 2100 uses the same Samsung Semiconductor's 5nm process technology; Samsung also stated that the addition of 5nm process allows Exynos 2100 to increase computing performance by 10% while also bringing 19% reduction in power consumption; memory is Using LPDDR5 (51.2GB/s).
In the core configuration, the 2100 adopts a 1 (X1) + 3 (A78) + 4 (A55) eight-core architecture; at the same time, it is equipped with an NPU with a floating-point computing performance of 26 TOPS; Samsung has not been exempt from the general emphasis on the release The optimization of AI computing power for computational photography.
From the paper parameters, the CPU part of this SoC is an overclocked Snapdragon 888, while the GPU uses a 14-core Mail-G78. Although Samsung stated that it has a dedicated power management mechanism to control power consumption, it is inevitable that people are worried and look forward to follow-up tests. It is worth mentioning that the next generation of Orion will use AMD's GPU.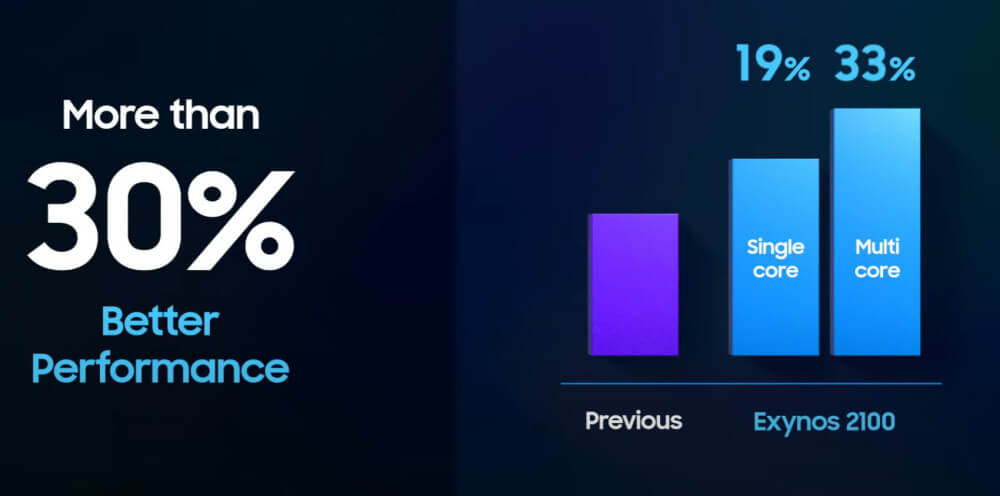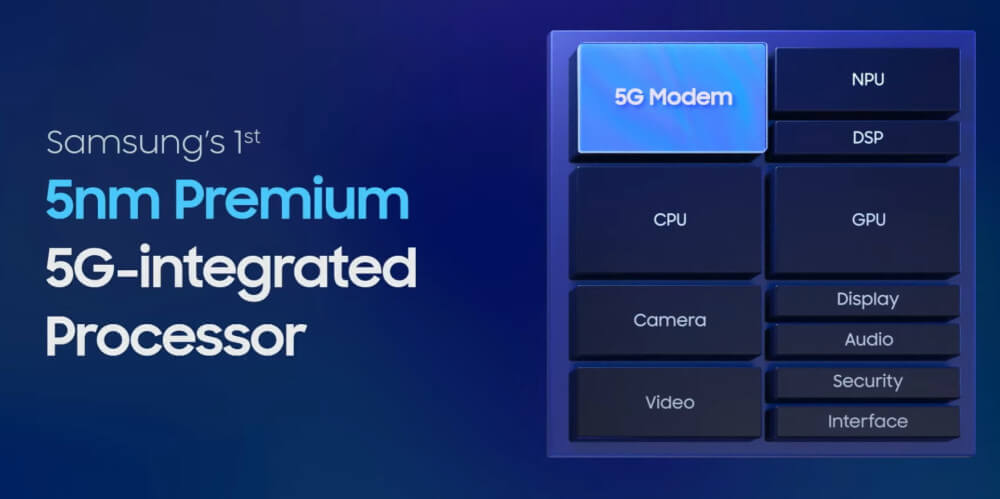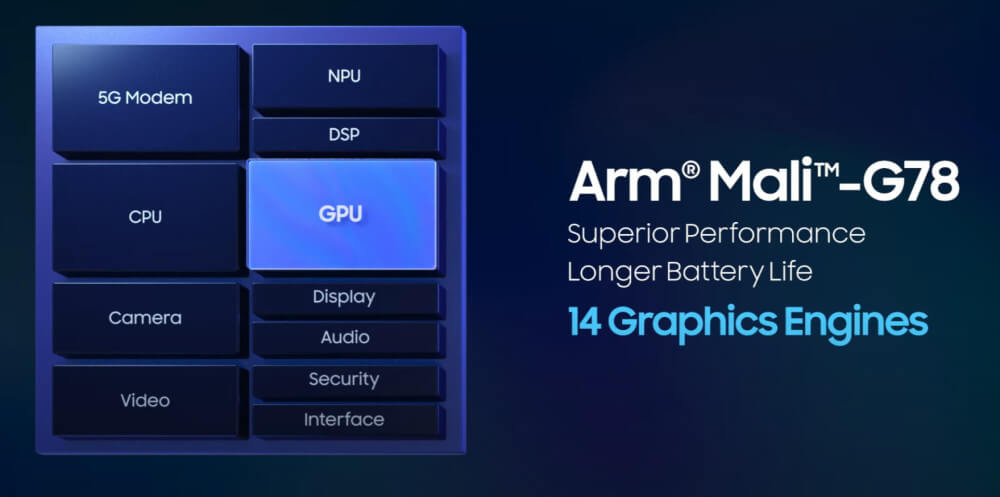 Speaking of photography, the 2100 supports up to 4K 120fps/8K 30fps video encoding and 8K 60fps/AV1 format video decoding. It supports up to 6 independent sensors and a rear lens with 200MP pixels; the screen display supports 120Hz/4K and HDR10+.
Also inevitable is the introduction of 5G performance: 2100 supports both mmWave and Sub-6G 5G networking modes, the highest downlink rate is 7.3/5.1 Gbps respectively; the upload rate can reach 422Mbps; it supports UFS 3.1 and UFS 2.1 mainstream Flash memory standard.
With the release of this 2100, Samsung's Exynos series will also return to the 2021 flagship SoC competition track; mobile SoC will also bring uncertainty due to the new ARM architecture category and the exit of Huawei Kirin in 2021. The new product of the 2100, the Galaxy S21 series, which will be released on the 14th, will also be released soon.