On September 1, the realme X7 series was officially released, and two models, realme X7 and realme X7 Pro, were launched. The design and overall performance of the former leapfrog in all directions, and the latter is the world's first mobile phone equipped with Dimensity 800U processor, and it is also the world's first thousand-CNY phone with 65W flash charging. In terms of price, the realme X7 starts at 1799 CNY, and the X7 Pro starts at 2199 CNY. The price/performance ratio is really familiar.
The model we want to test here is the Pro version with a storage capacity of 8+256GB and a Dimensity 1000+ processor. As an excellent player who dared to make a "C debut", realme X7 Pro has many highlights, especially the amazing 120Hz AMOLED flexible straight screen that left a deep impression on me. Of course, in addition to the "screen" strength, realme The other aspects of the X7 Pro are also unrelenting. As for whether it can take on the title of "the strongest Tianji flagship", there is no proof, let us look down together!
Appearance: Thin and light body + dazzling C-position color, the trendy play gene strikes again. At the first glance of the mobile phone, whether it is the front or the back shell, realme X7 Pro has a young and trendy fan. This feeling we have experienced from the previous realme V5. It can be seen that realme seems to have a new set of appearance logic, which meets the aesthetic needs of young people, and also fits the current fashion trends. Simply put, it can not only please the young people, but also not lose the face of users.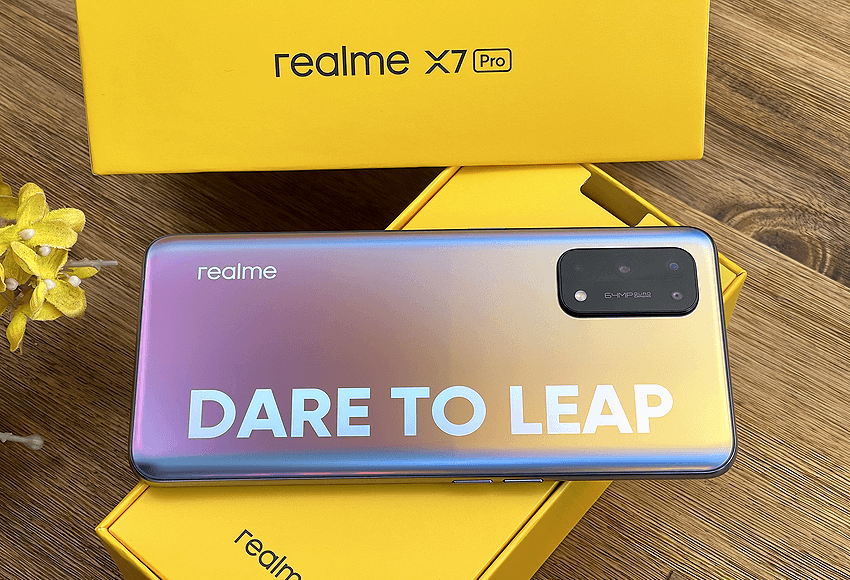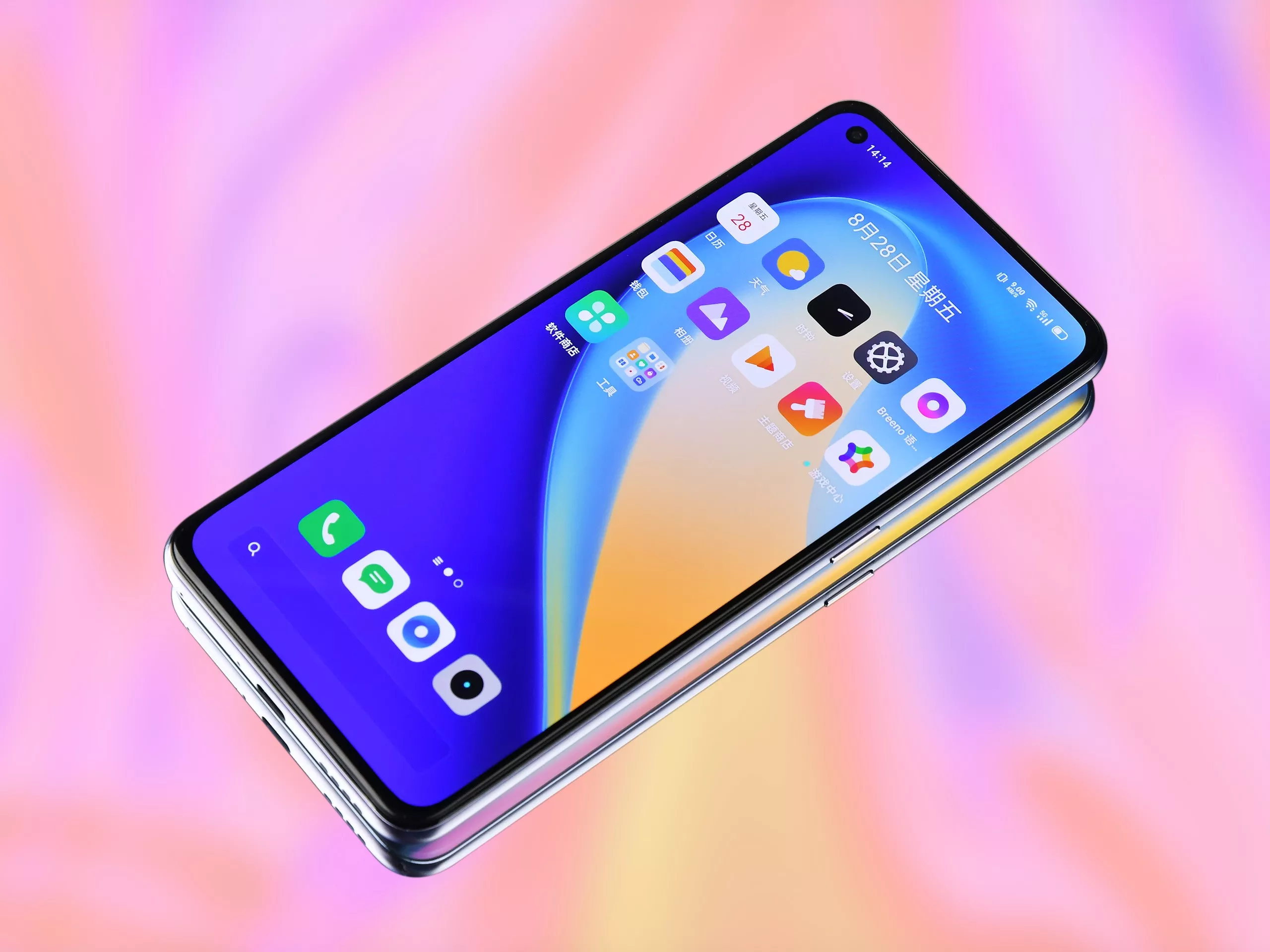 In appearance, the front of realme X7 Pro is equipped with a 6.5 5-inch AMOLED screen, which uses the current more popular open-hole screen solution, and at the same time adopts a COP packaging process that requires higher process requirements, with a smaller "chin" and a screen-to-body ratio. Higher, brings a very beautiful front view. It is worth mentioning that the realme X7 Pro's screen adopts a flexible straight screen design. For those who are tired of curved screens, this will be good news worthy of excitement.
Although the flexible direct screen is a hardware configuration that increases the cost, it brings a better display field of view and can effectively prevent the screen from accidentally touching. It has to be said that the design of the flexible direct screen is becoming more and more "rare" today. The experience of realme X7 Pro also shows that realme's intentions.
Let's admire the back design of the realme X7 Pro. A mobile phone is very "fashionable". The most intuitive impression is naturally in terms of color matching. Realme X7 Pro has brought three very beautiful fashion colors this time, namely Xingyu Black , Fantasy White, C-bit color, and what we got this time is this C-bit color with the most "fashionable" attributes.
Turning over the back of the fuselage, the gorgeous and dynamic color changes can most touch people's hearts, and even make you feel like you can't help but put it down, especially in sunlight, purple and blue intertwined, the colors become more and more brilliant, the light and shadow reflect different visual senses. Coupled with the big "DARE TO LEAP" string label on the left side of the back shell, isn't this the most fashionable outgoing product in the minds of young people?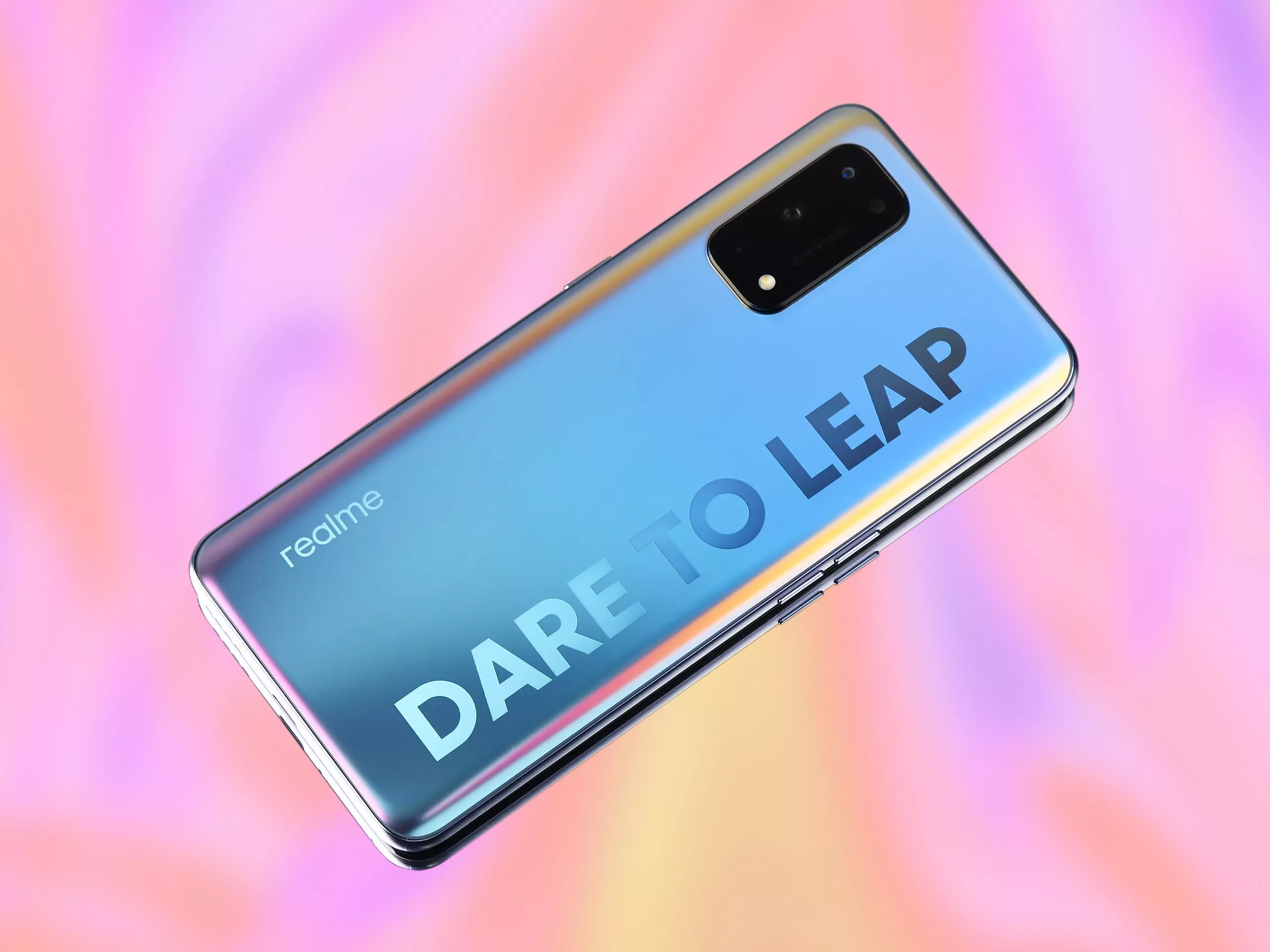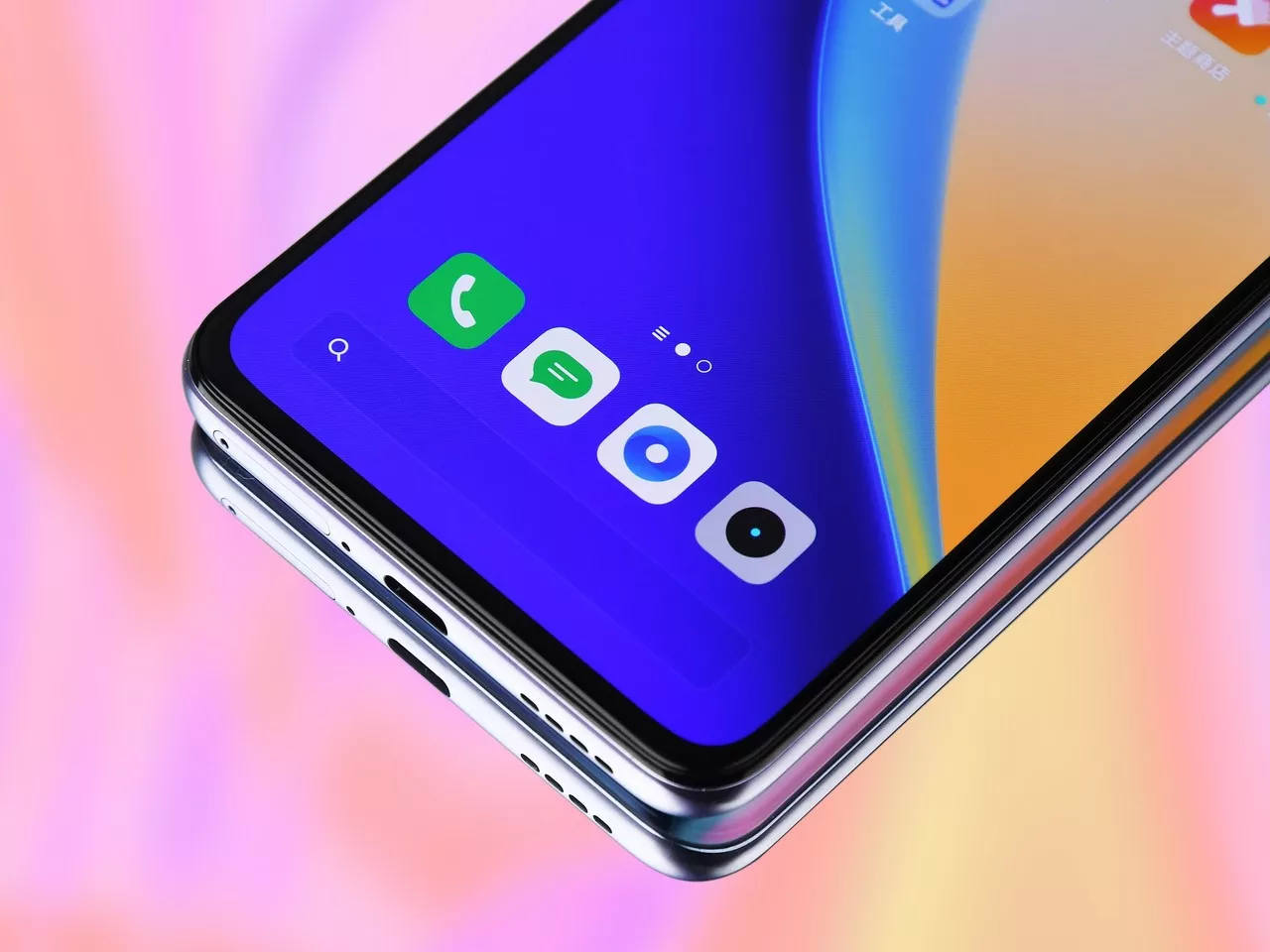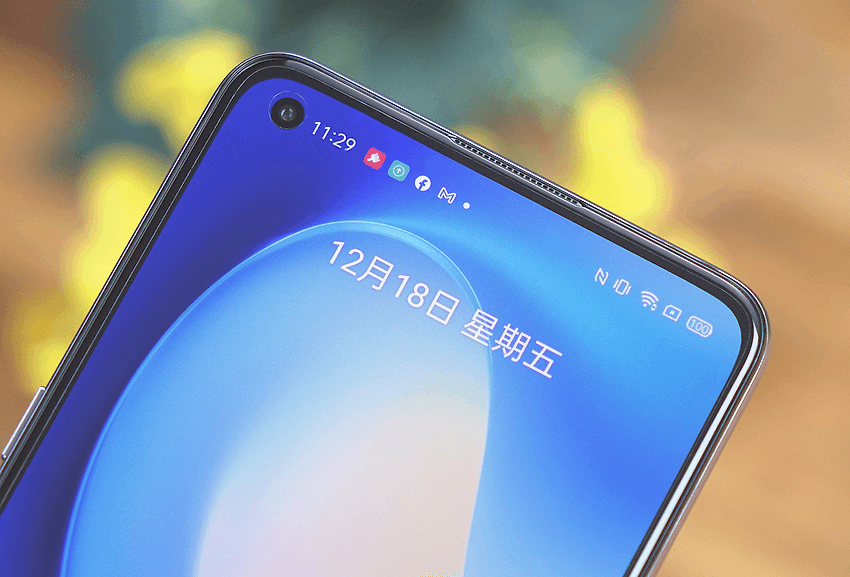 However, it is not easy to achieve such a magnificent color design. According to the official introduction, the C-bit color uses three-layer texture, two-layer coating and a layer of AG glass with a 0.15mm touch. Among them, the bottom layer uses the industry's highest level of micron-level engraving technology to "splice" bullet pattern (LOGO) and lotus pattern (large surface) together, and then plate a layer of high-reflection film to interweave the two textures. , It forms a unique and charming detail texture. At this time, by adding a layer of "glossy" texture and a layer of colorful coating color, such a very outstanding "C color" is formed.
In other respects, the volume plus and minus buttons are located on the left side of the fuselage, the power button is located on the right side, and the bottom speaker opening and charging hole, the overall layout is quite satisfactory, but in line with user operating habits. The middle frame is not made of metal material. The advantage is that the craftsmanship is in place, the details are very elegant, and the body is lighter and thinner. The rear matrix four-camera matrix lens is arranged in the upper left corner. The rounded corners are not obtrusive, and the lens module is not small and looks very powerful. Of course, we will announce the specific performance later.
Looking back at the whole body material, the official "measurement" size is 160.83mm × 75.18mm × 8.51mm, which has achieved the ultimate "thinness", coupled with the body weight of 184g, such a light and thin feeling. 5G mobile phones are really valuable, and don't forget, the front has a flexible straight screen and the back has a delicate back texture. Nowadays, it also has a thin and light body. Realme X7 Pro feels imaginable, delicate to the touch, light to hold, everyday Playing games, checking vibrato Weibo, taking photos and videos, it's hard to feel the heaviness over time.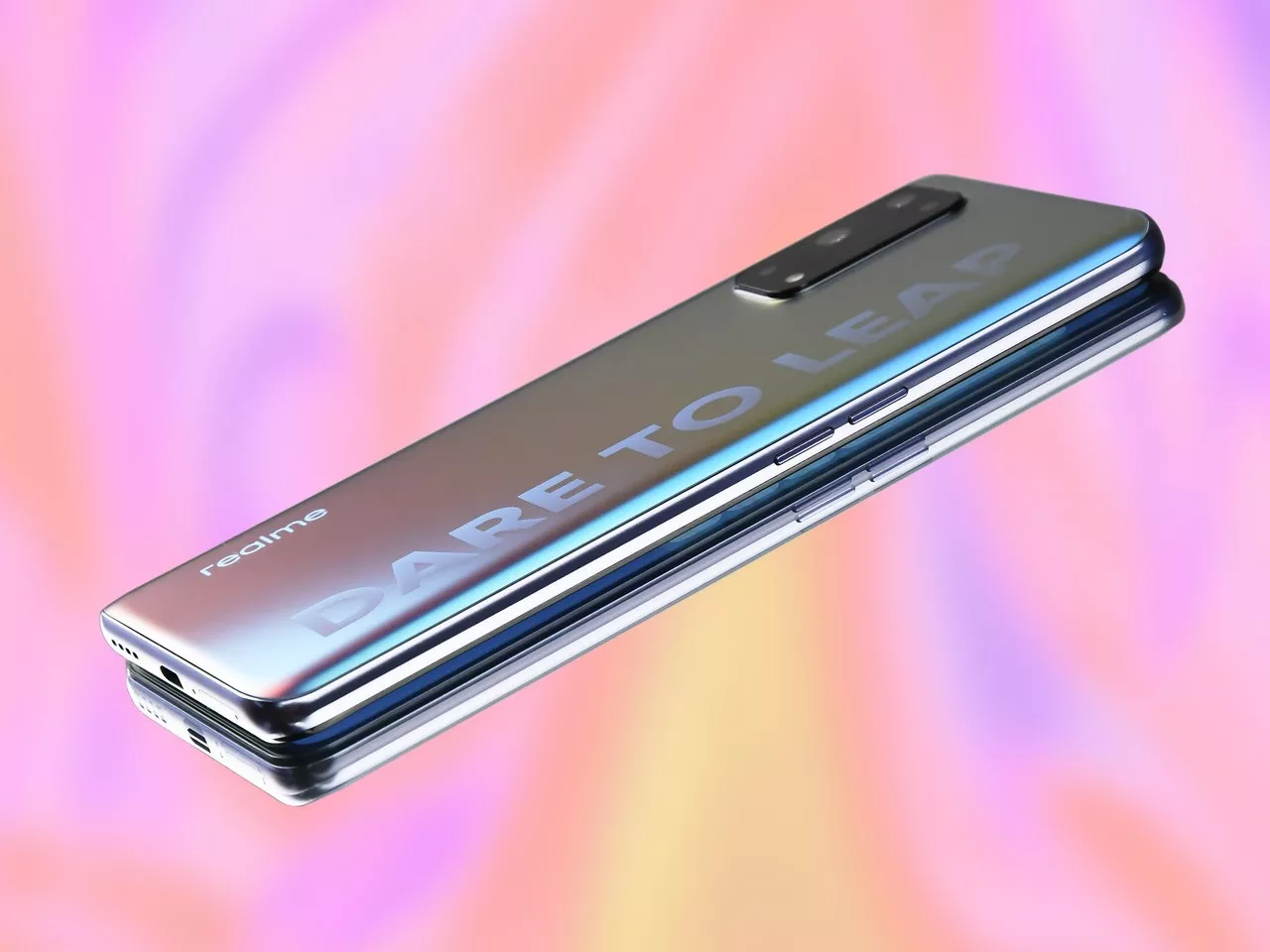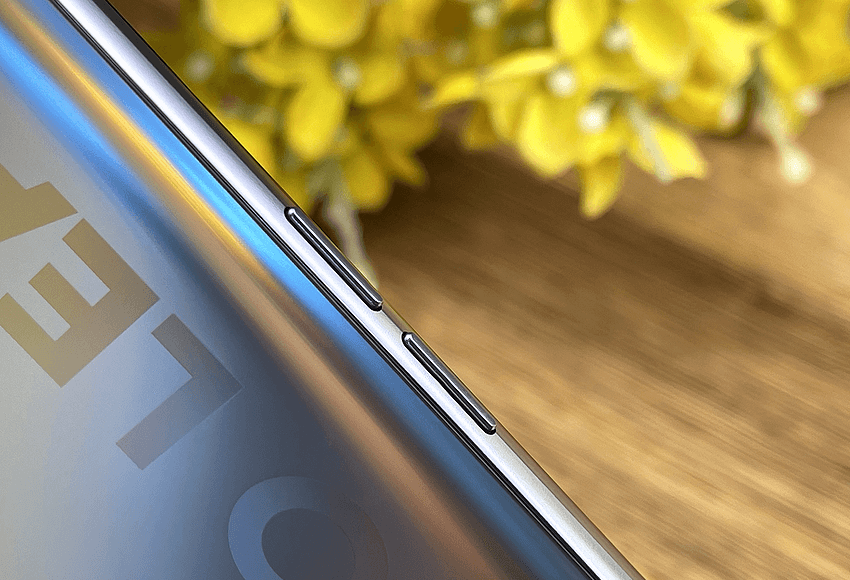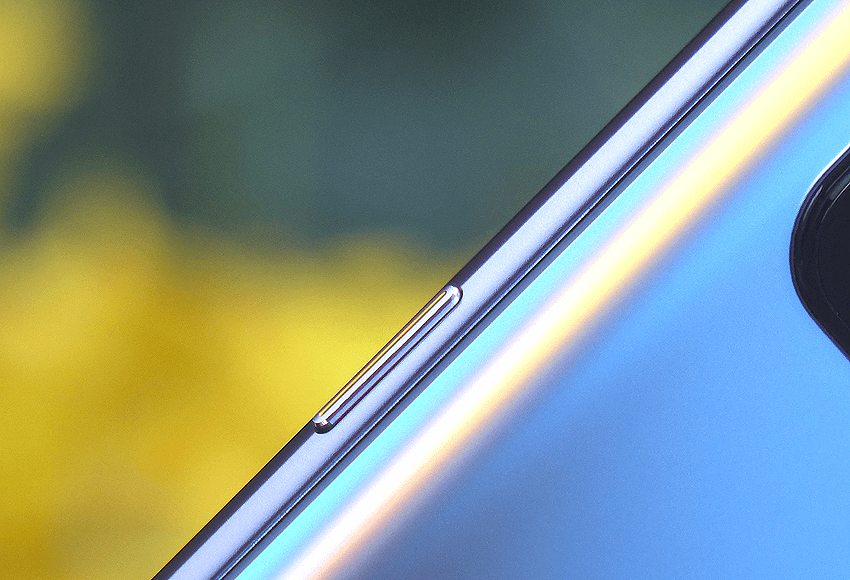 If "fashion play" is a feature that is integrated into the genes of young people, then realme UI really makes me feel its deep understanding and recognition of young people.
ealme UI has made a lot of detailed optimizations in system colors, icons, wallpapers, and animations to cater to the appetite of young people. For example, a large number of more youthful and energetic colors are applied to colors, which are enough to make users' minds younger. The icon is a familiar light-weight style, concise but clear, vigorous but full of order.
In addition, realme UI also incorporates a large number of special features, such as calendar invitation, dark mode, personal information protection, dark mode, and icon sinking, etc. Various designs reduce the cognitive gap between the UI system and the young people without spending Energy to learn, it can be said that this is a very considerate, trouble-free and capable UI system, which is easier to accept for young people who are accustomed to following the inner pleasure and enjoying the ease.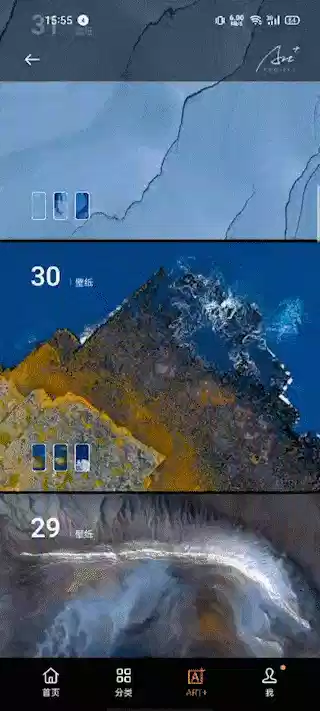 There is no doubt that the realme X7 Pro, which is full of "fashionable" temperament, has given us a nice surprise, no matter the appearance, visual sense or UI design, and it also makes me have more expectations for realme X7 Pro.
Screen: 120Hz AMOLED flexible direct screen is hard to reach at the same price
As we mentioned earlier, the realme X7 Pro is equipped with a 2400*1080 AMOLED flexible straight screen with a refresh rate of 120Hz and a touch sampling rate of 240Hz. With a high refresh rate of 120Hz, the smoothness of the screen is self-evident, and the screen at 120 frames per second is fast, and the smoothness it brings is far beyond the traditional 60Hz screen.
In terms of touch sampling rate, Realme X7 Pro has an automatic sampling rate adaptation function, which balances power consumption and performance. In game mode, it reaches a sampling rate of 240Hz, making the touch more user-friendly and responding more timely.
In addition, the brightness of this screen is indeed gratifying. The local peak brightness of realme X7 Pro can reach 1200nit, and the highest excitation brightness under sunlight is 800nit. When doing video evaluation outdoors, there is always a big sun, but this screen still maintains a good clear look under direct sunlight. Moreover, realme X7 Pro also supports 4096-level brightness adjustment, which automatically adjusts the brightness under different lighting environments, and the change process is relatively soft.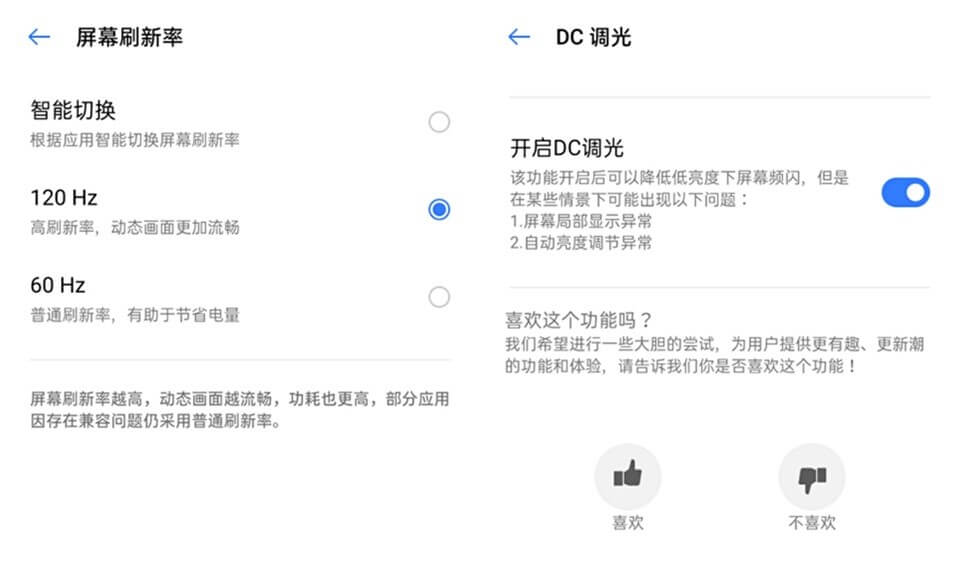 Similarly, realme X7 Pro also has a good performance on the screen eye protection, through the hardware and software double layer to achieve deeper eye protection functions, such as automatic brightness adjustment, eye protection mode, etc. are all available.
In addition, this flexible straight screen does bring an extraordinary visual tactile experience, a wider field of view when playing games, and there will be no edge touches. In addition, "transparency" and "brightness" are also one of the screen features of realme X7 Pro. For those with demanding screens, this screen will not disappoint everyone.
In general, realme X7 Pro has a good screen that is difficult to find at the same price. This is not only reflected in the book parameters, but also in the actual experience. At present, this will be one of the highlights of the realme X7 Pro. One, after all, at this price point, looking for a better screen, it seems that there is still no.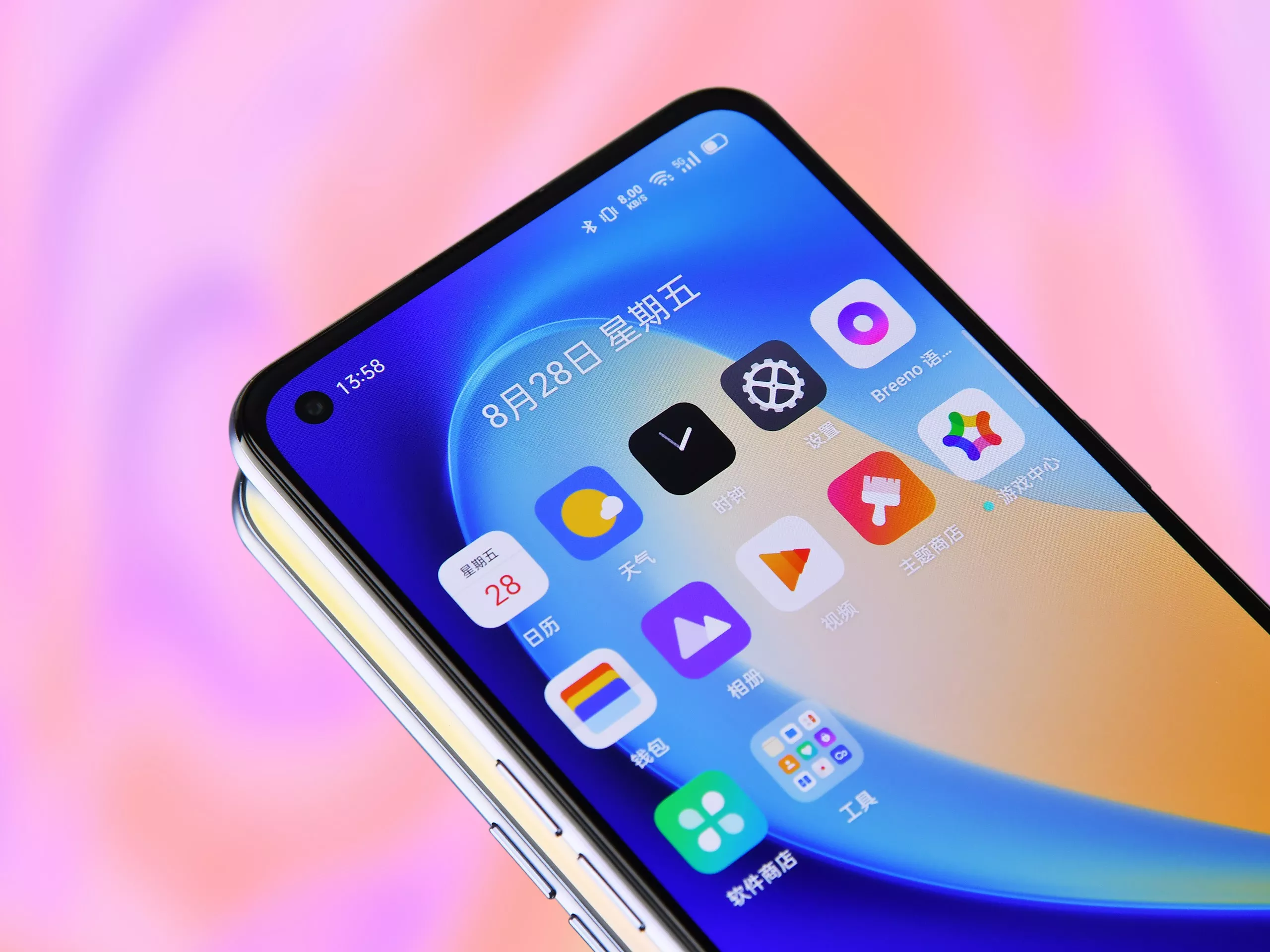 The screen update rate of the realme X7 Pro is preset to smart switching. If you want to use 120Hz or 60Hz throughout, you can also adjust it yourself from the settings! In addition, you can also turn on the OSIE ultra-high-quality video effects to enhance the color performance of the video during playback!
Another cool thing is that the realme X7 Pro uses advanced COP panel packaging technology to achieve a narrow bezel of only 3.05mm at the bottom of the screen. Although the flagship phone with a narrow chin of more than 20,000 or 30,000 is no longer a surprise, but It's really rare at this price level!
The realme X7 Pro also has the "ultra-thin screen fingerprint recognition" function, which is the commonly heard off-screen fingerprint recognition technology. As long as the fingerprint recognition is completed from the settings, you can tap and press your finger in the fingerprint recognition sensor area to wake up the phone. And unlock it!
The thickness of the new generation of "Ultra-thin Screen Fingerprint Recognition" is 91% lower than the previous generation. The recognition speed is almost done by touching the sensor position with a finger, and the recognition and unlocking is very, very fast! No matter it is in standby or waking state, just gently press the sensing position with your finger to quickly complete the sensing and unlock.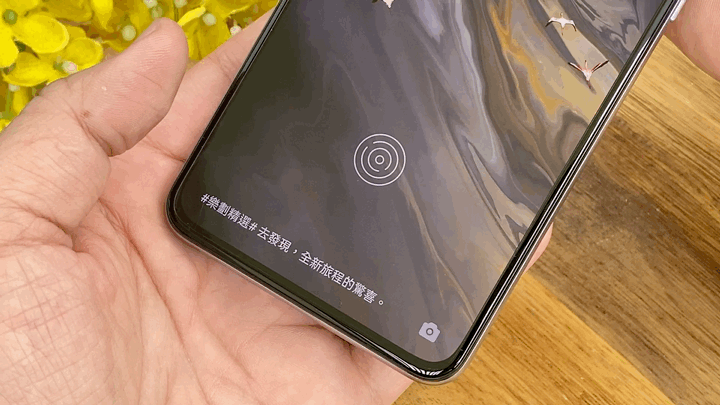 Charging: 65W smart flash charger with 4500 mAh battery, charging life is very stable
When there is a good screen with a high refresh rate, the battery life issues that follow have also made users feel entangled. Fortunately, realme has always been excellent in battery life and flash charging performance, and realme X7 Pro is even better.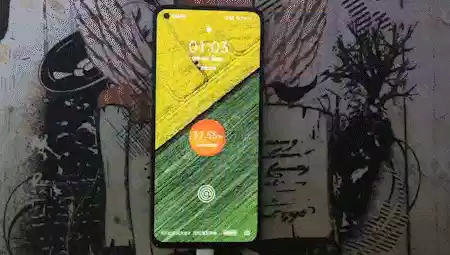 Realme X7 Pro is equipped with 65W smart flash charging technology and adopts a series dual battery cell design, which can fill the entire phone in 35 minutes. I also did a half-hour charging test for this. From the picture below, we can intuitively see that it takes 30 minutes. It can be fully charged to 90% of the power. For a large 4500mAh battery, the charging speed is quite pleasant.
In addition, while fast charging brings the pleasure of high-speed charging, safety is also a common concern for users. The 65W smart flash charge used by the realme X7 Pro can maintain low-temperature charging throughout the entire process. It also supports trickle charging, and the speed of trickle charging has been significantly improved.
It is worth mentioning that the advantage of realme smart flash charging is not only fast charging, it has overcharge protection, overvoltage and overcurrent protection, overtemperature protection, extreme situation protection and built-in safety IC chip and other five-fold safety protection, which is fast It's more at ease while charging.
The powerful "rebirth" skill does not mean that the battery life experience will be better, even with a 4500mAh battery. For this reason, the author did a five-hour heavy battery life test on realme X7 Pro. The test results are as follows: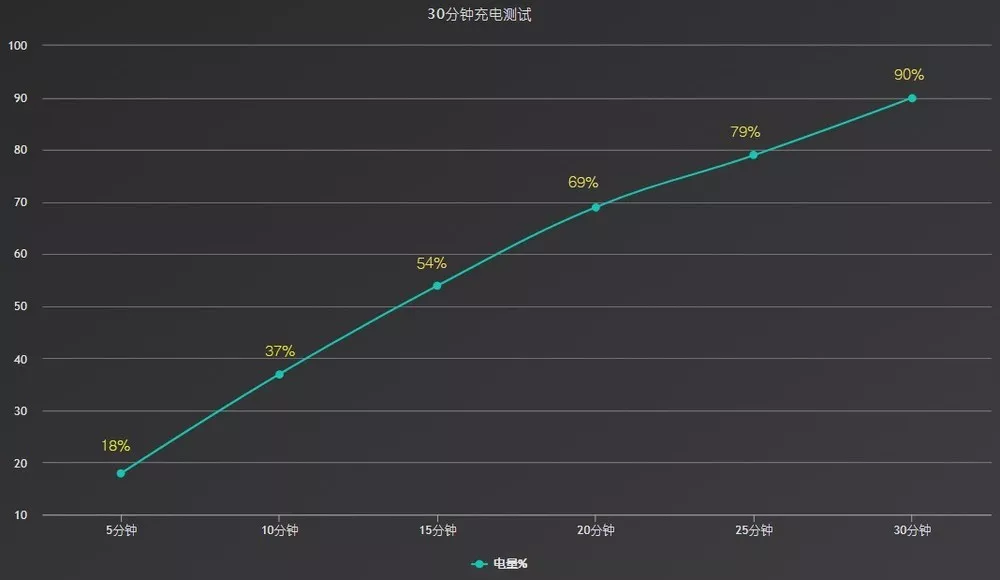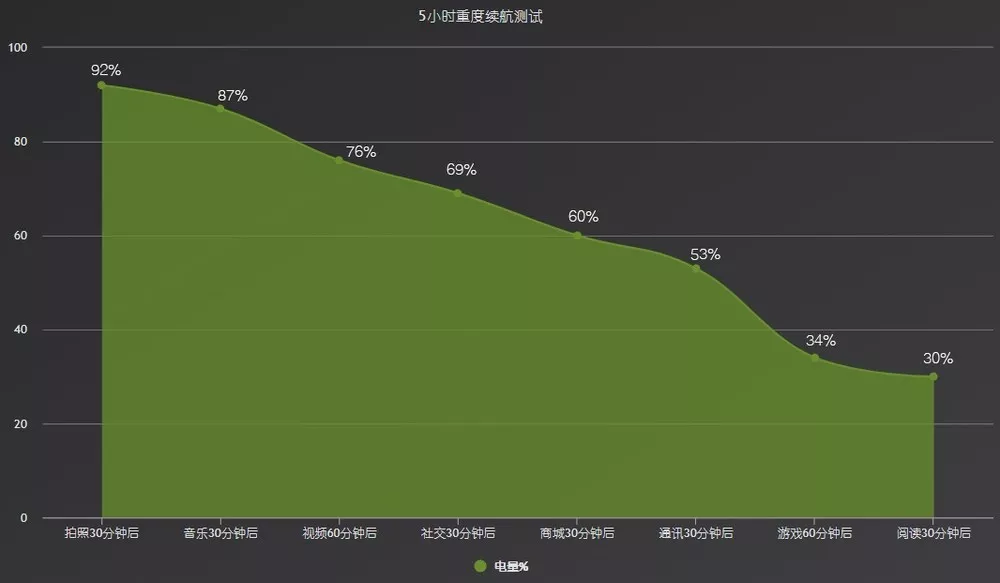 It can be seen that after being "tossed" for 5 hours, the realme X7 Pro still has 30% power, and the battery life is relatively good. The combination of 65W flash charge +4500mAh battery is easy to bring surprises, not to mention the realme X7 Pro also has an extremely thin and light body design, which is even more precious.
In fact, it is reasonable for the author to have such endurance results. Realme X7 Pro has optimized power saving in many aspects, such as adaptive screen refresh rate, 5G/4G smart switching, smart screen brightness adjustment, etc. to reduce power consumption Or a full-scene smart power-saving design that saves power, which eases the pressure on battery life to a certain extent. More importantly, realme has a deeper understanding of system optimization and internal scheduling, so even heavy mobile users can actually experience the battery life advantage of realme X7 Pro.
Image: 64MP Sony ultra-clear wide-angle four-shot, full coverage from ultra-wide-angle to macro experience
Image is the focus of more and more brands, especially in today's mobile phone development, any shortcoming will cause the loss of users, especially the more critical part of image.
Realme X7 Pro's rear imaging system did not disappoint. From the point of view of the parameters, X7 Pro is equipped with a 64MP main camera, and the sensor is the Sony IMX686 flagship sensor. This is the best realme main camera so far. In addition, the imaging system also includes 8MP ultra-wide-angle (119°) + 2MP black and white portrait + 2MP macro three lenses, which are all mainstream lens configurations, which fully meet the user's full-scene photography needs.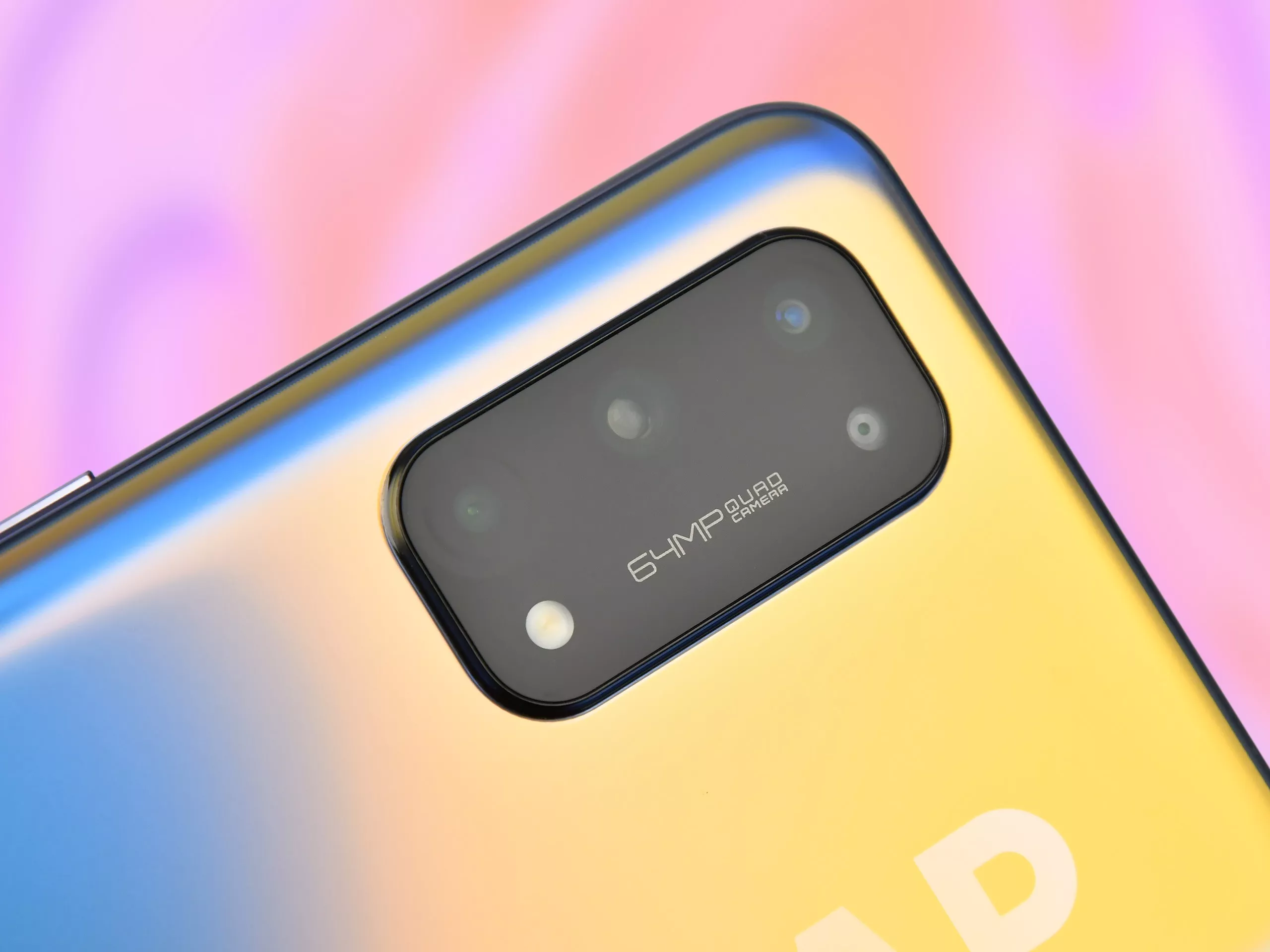 More fresh and diverse gameplay also brings a lot of shooting fun, driving users to have the motivation and conditions to create more exclusive video works.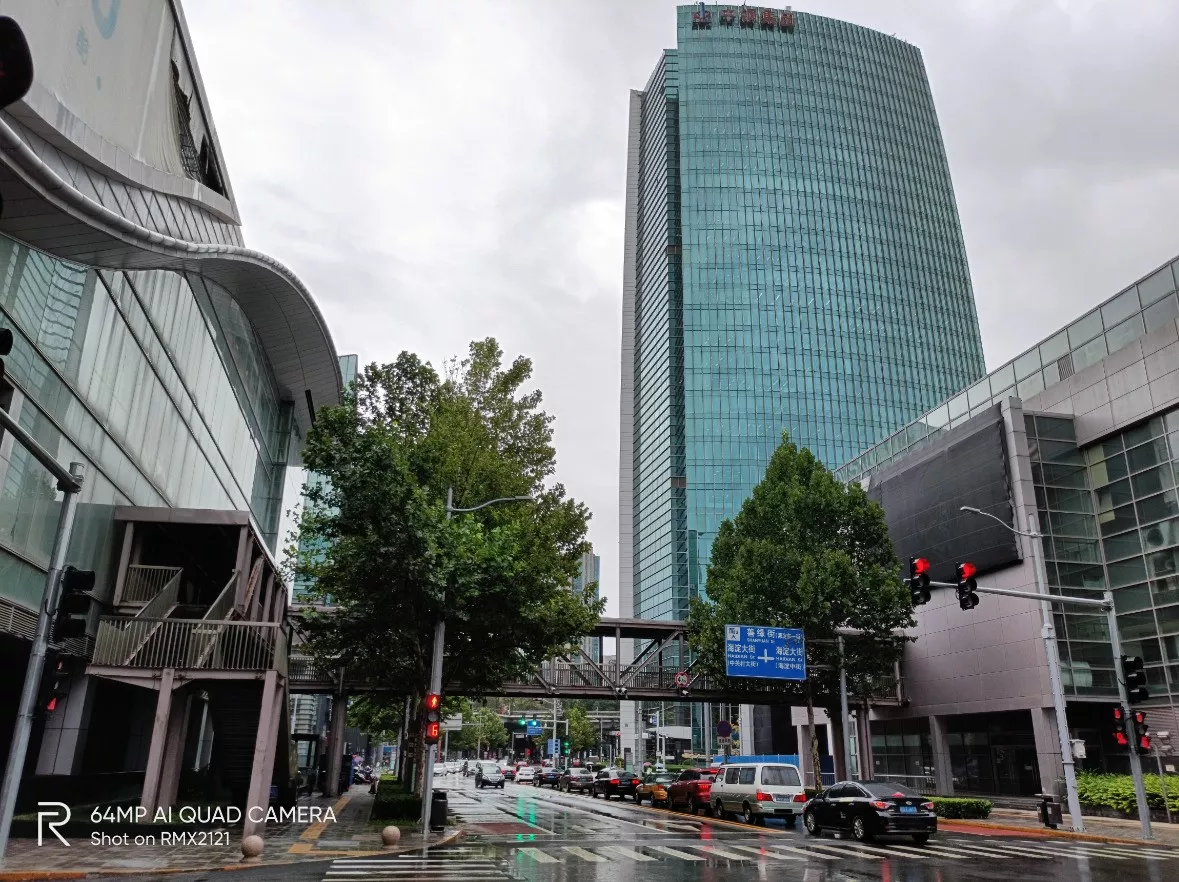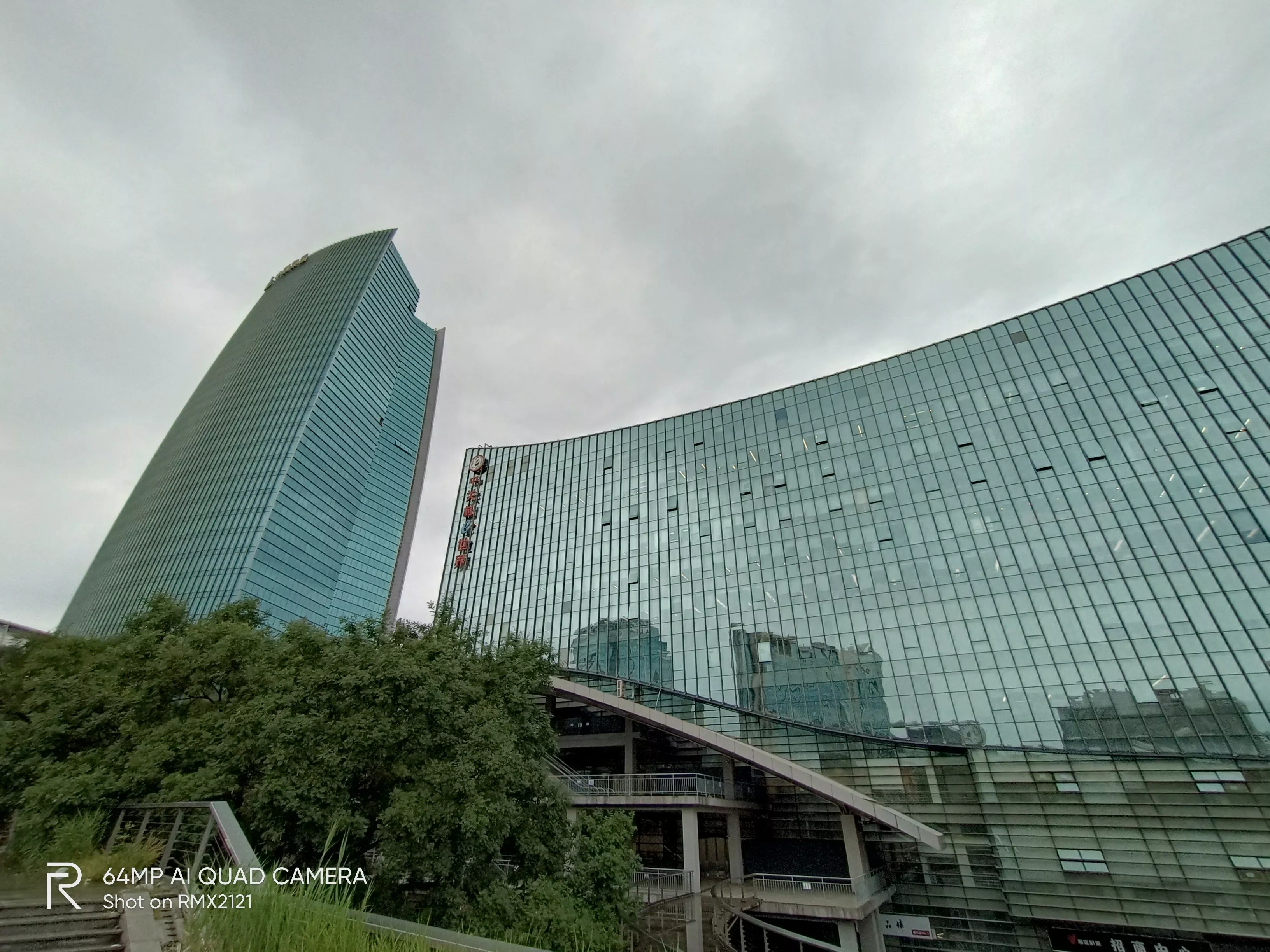 Realme X7 Pro supports up to 10x zoom, which can handle most of the long-range shooting.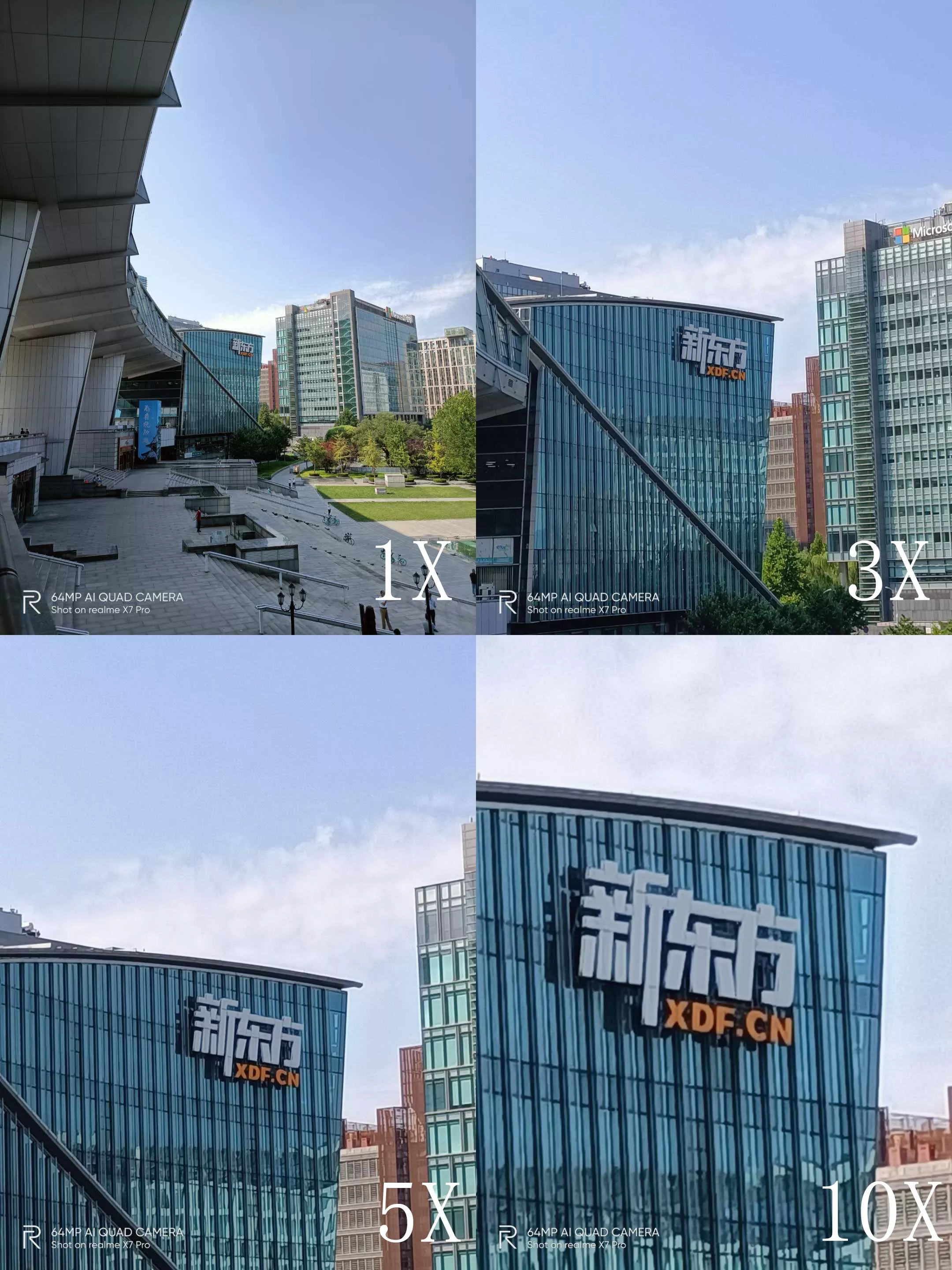 It is worth mentioning that Realme is the first to release 64MP multi-frame technology in China. This is a newly upgraded multi-frame synthesis technology. The resolution of the realme X7 Pro 64MP main camera is close to 108MP. It can even produce 64 million ultra-clear pictures in darker scenes. The imaging has better noise control and More detailed performance, here are some proofs for everyone, let's enjoy it together~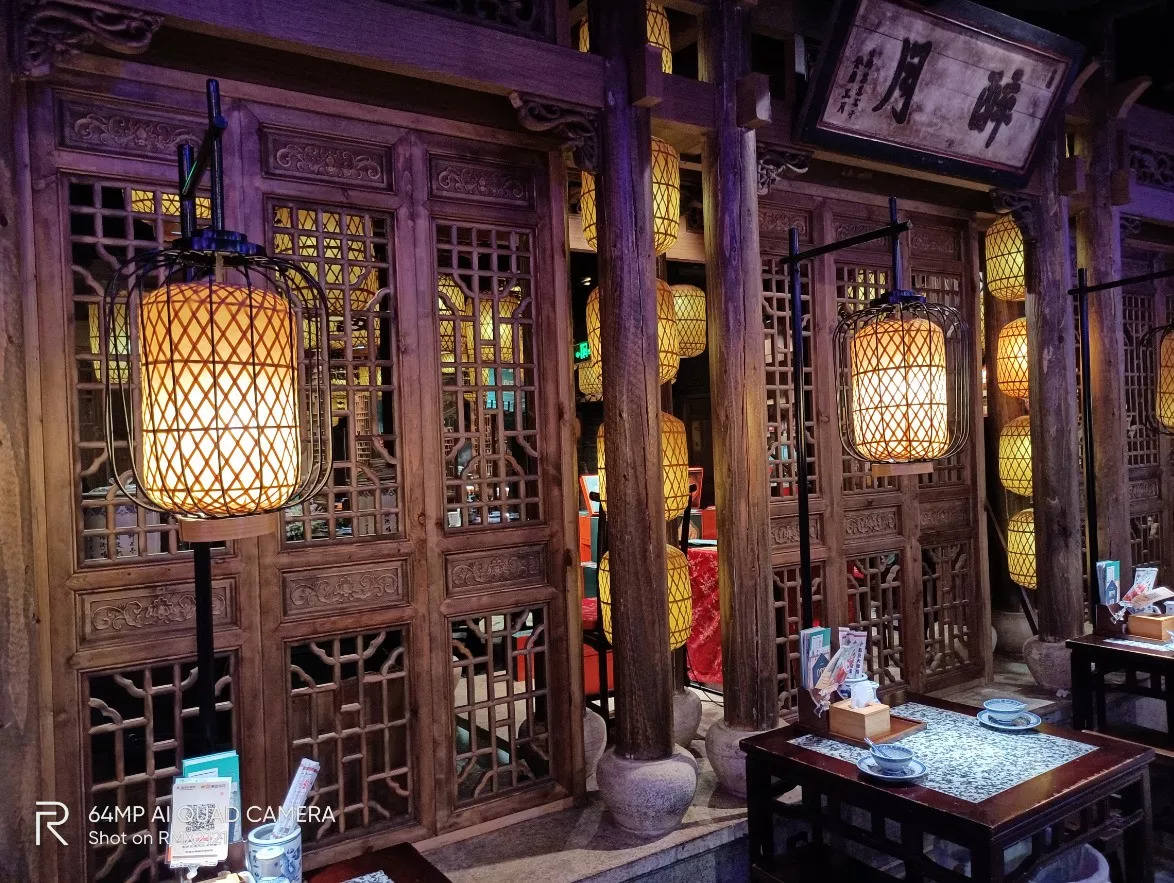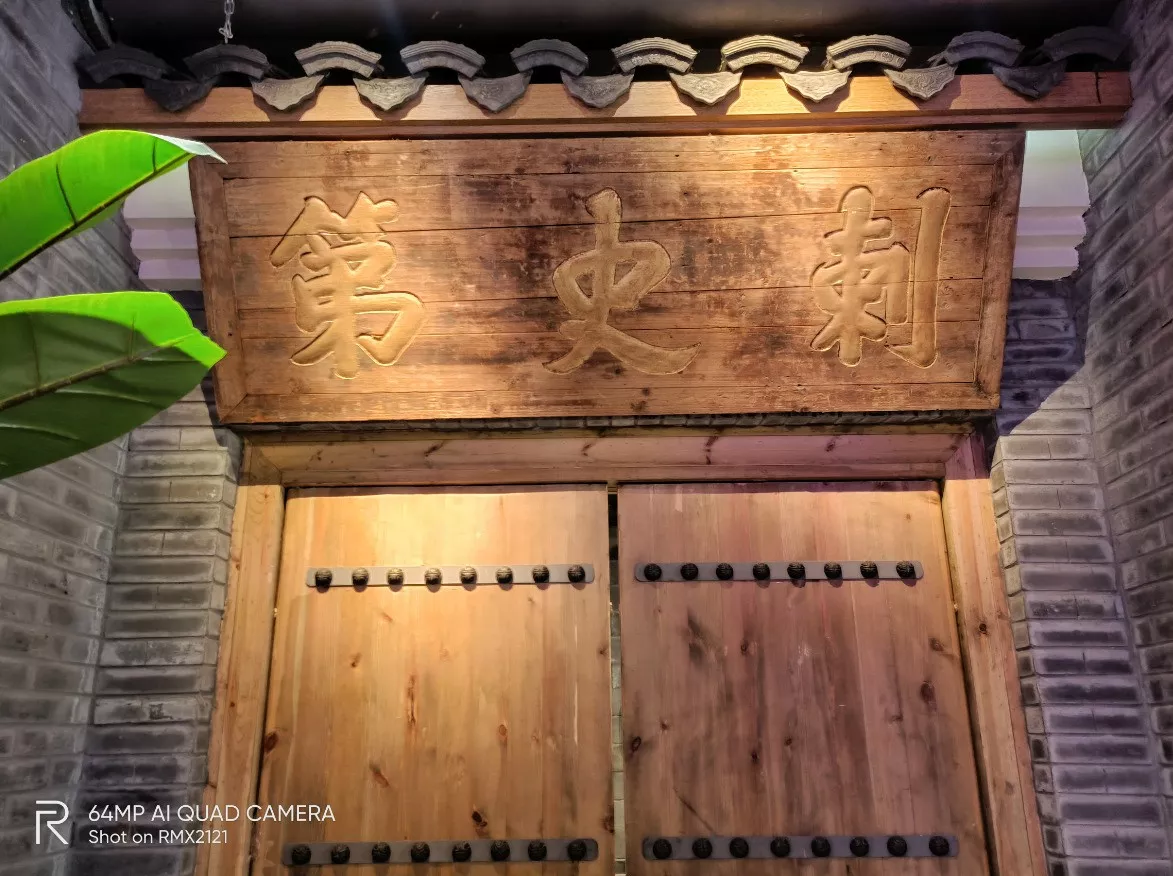 It can be seen that in the 64 million ultra-clear mode, the photos still show amazing details, noise control is also very good, the color reproduction is more realistic, and the sharpness is good. Even after zooming in multiple times, it can be intercepted. Very good partial samples.
Although the main camera is a bit grabbing and can do some tasks that can only be done in night scene mode, it is not to say that realme X7 Pro's night scene photography is very tasteless. In fact, the realme X7 Pro's night scene camera performance is still amazing. This is a comparison of a set of main night scene samples and night scene mode. It can be seen that the latter has more color rendering and more beautiful pictures.
In addition, realme X7 Pro also provides a variety of night scene modes. In addition to the more commonly used handheld night scene modes, it also includes extremely dark, tripod, and professional. Among them, the dark night mode will be automatically identified and turned on by the mobile phone. If the surrounding light is dim, it will automatically switch to the dark night mode.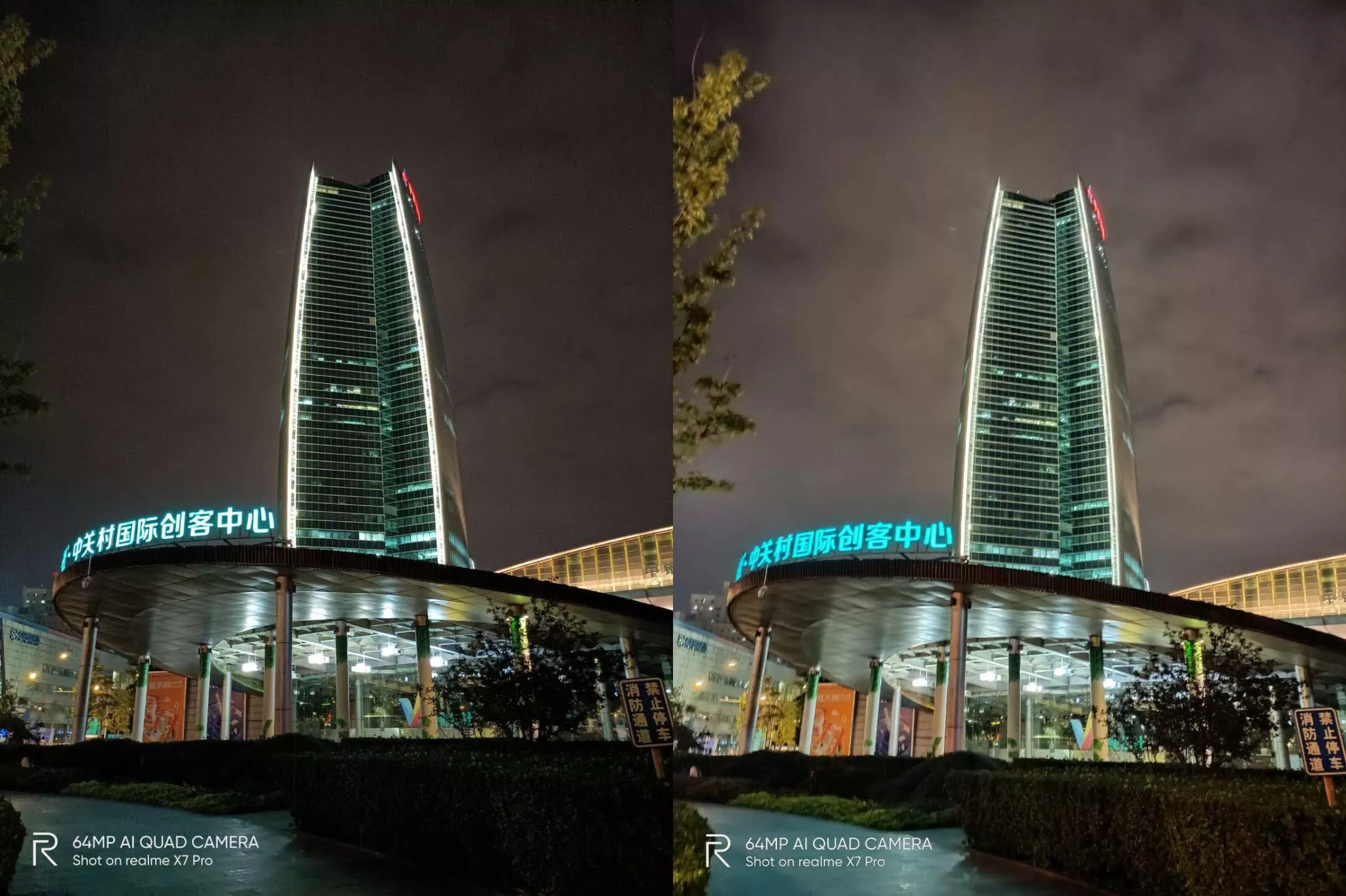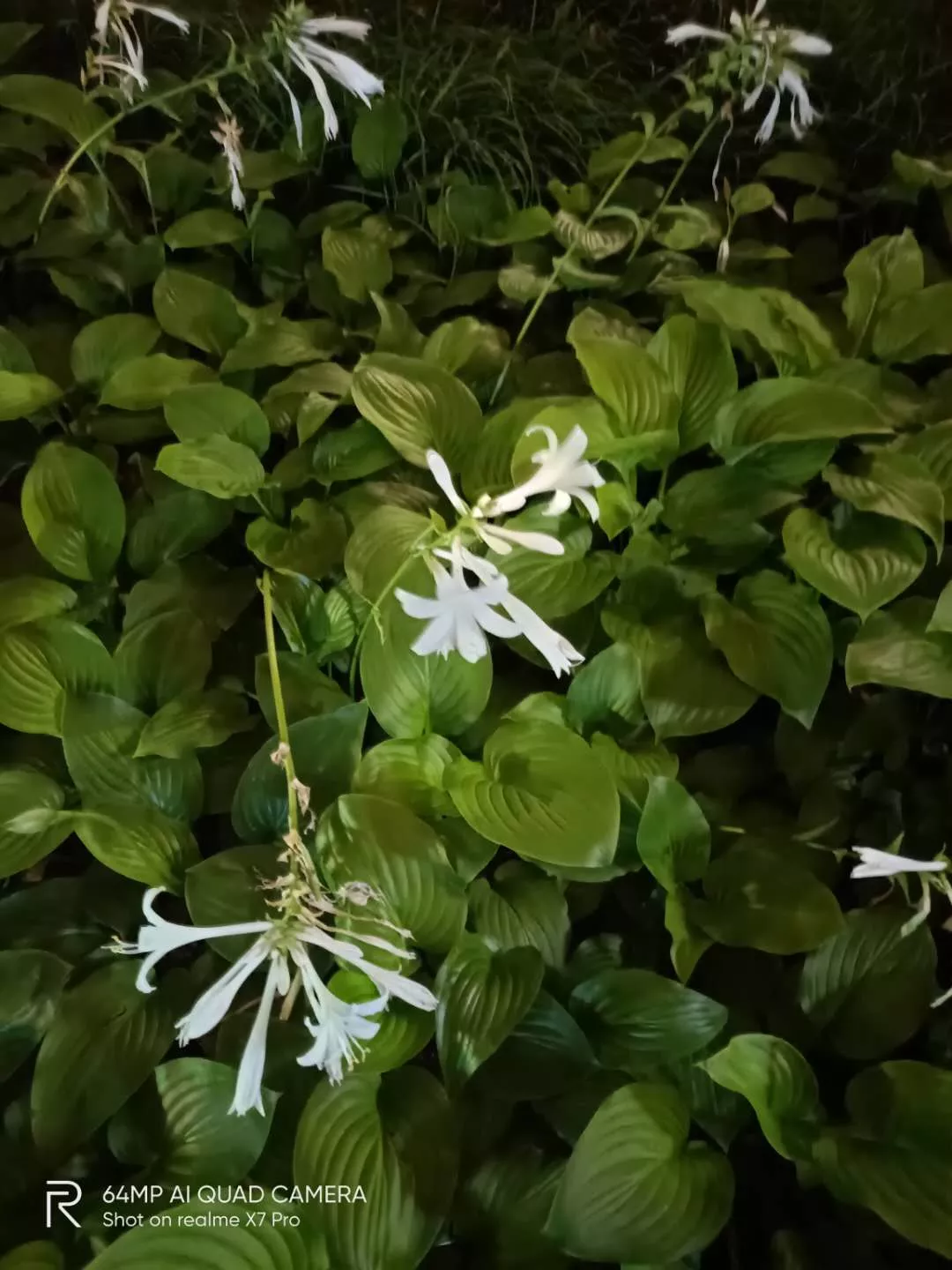 After talking about taking pictures, let's talk about video shooting. The release of V5 before, let us see the amazing performance of video super anti-shake, realme X7 Pro also supports this technology, all through the use of EIS digital anti-shake technology and high-precision gyro Instrument status information, combined with AI algorithm, provides ultra-stable video recording function.
Among them, the new UIS Max uses a wide-angle for picture cropping, and more field of view, you can get a more amazing anti-shake effect. Ordinary UIS uses the main camera to crop the image, and the image quality is better than the wide-angle performance.
Of course, AI dazzling, portrait and other modes are also a very good part of the imaging system. It is these various interesting and fun imaging modes that together contribute to the "fun enough" photo performance of realme X7 Pro. This is worthy of praise!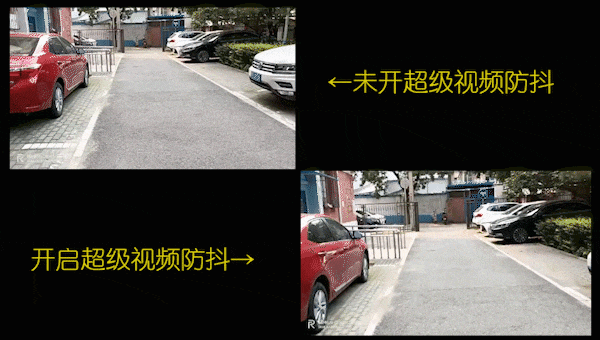 Performance: The surprising flagship performance of Dimensity 1000+5G processor
Dimensity 1000+ can be said to be the star processor of this year, and it has been hotly discussed since its debut. Dimensity 1000+ not only supports leading 5G technology, including 5G dual carrier aggregation, 5G+5G dual card dual standby, it can not only provide users with 5G high-speed connection, but also provide a unique power saving solution, bringing ultra-low 5G Power consumption.
So what kind of performance does such a popular flagship processor have now been used on realme X7 Pro? To say no more, let us look at the 5G performance test of realme X7 Pro: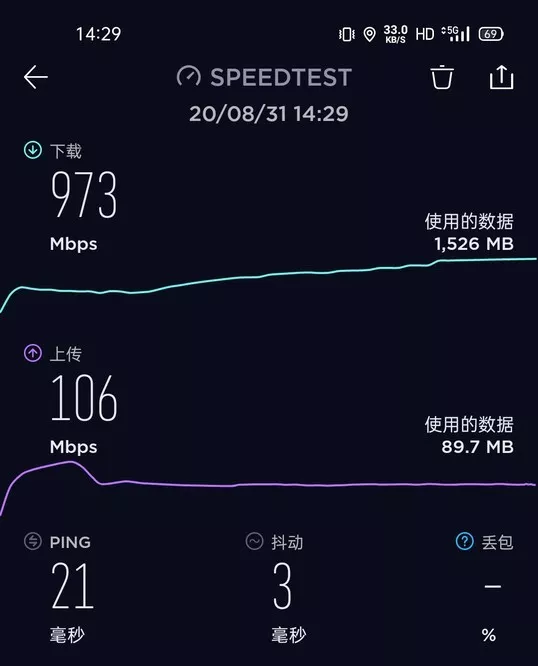 It can be seen that the Speedtest peak download rate of realme X7 Pro is as high as 973Mbps, and the upload rate is as high as 106Mbps. This speed performance is fully in line with our expected test goals, and even more eye-catching than many 5G models we tested at the same location.
In addition to a good 5G network, realme X7 Pro also supports the latest Wi-Fi 6 standard. At present, the Wi-Fi 6 standard is gradually becoming popular and has become the standard configuration of many flagship models. Compared with Wi-Fi 5, Wi-Fi Fi 6 optimizes the power consumption and coverage of the device. Even in the case of intensive user use, the network will still maintain faster transmission and lower data delay, and the user experience will be better.
At the same time, Dimensity 1000+, as MediaTek's most important flagship chip this year, still has a good performance in previous model tests. This processor uses an advanced 7nm process, the CPU uses a 4+4 core architecture, including four 2.6GHz Cortex-A77 cores, four 2.0GHz Cortex-A55 small cores, compared to the previous generation in graphics The rendering capabilities have been significantly improved, and the game performance will not disappoint everyone.
Of course, for the processor, I believe everyone is most concerned about the running scores. Here is also the running scores of the realme X7 Pro: Its Antutu running score reached 526746; Geekbench 5.2 single-core score 775, Multi-core score of 2824; AI Benchmark score of 132.6K, in line with our expectations for this chip.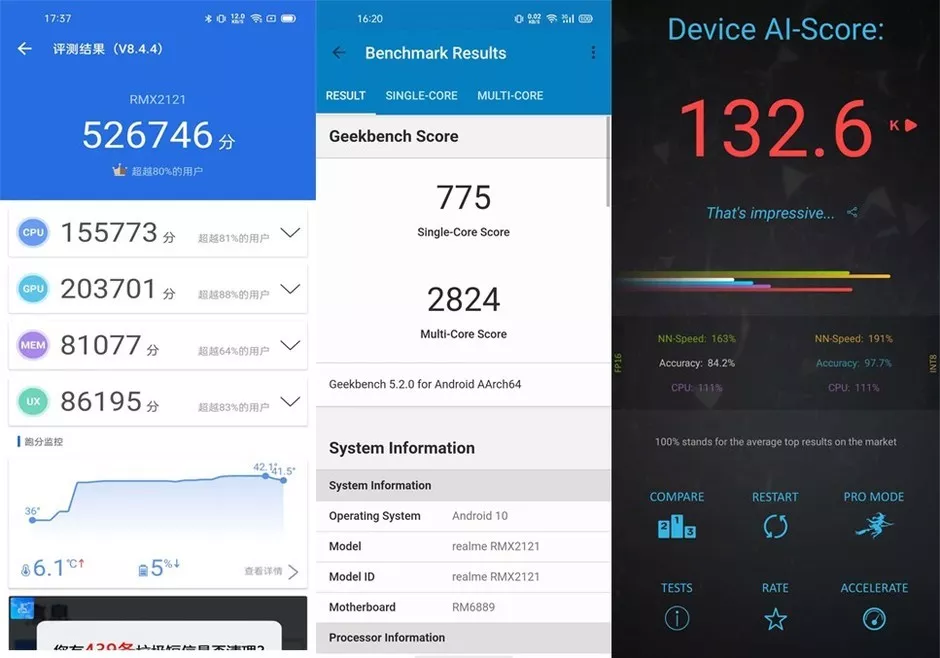 In terms of performance, whether it is the Antutu running score or the Geekbench test, it shows that the realme X7 Pro has a comprehensive performance that is not inferior to other flagships, and the better AI score means that the realme X7 Pro will be an extremely "Smart" mobile phones will also do a lot in camera, voice, and mobile phone system management.
Of course, the running score is one part, and the actual experience is another part. Here we conduct actual tests on 4 popular mobile games, including "Glory of the King", "Peace Elite", "Ace Warrior" and "QQ Speed" to further observe the realme Actual performance of X7 Pro.
What needs to be explained before the test is that whether a processor can maximize its performance is closely related to the manufacturer's adjustment of the system UI. Realme X7 Pro supports Frame Boost3.0 frame rate acceleration, through intelligent scheduling strategy, unified control of system resources, and optimization of special scenes, it can better maintain the stability of the game and bring a more immersive game experience.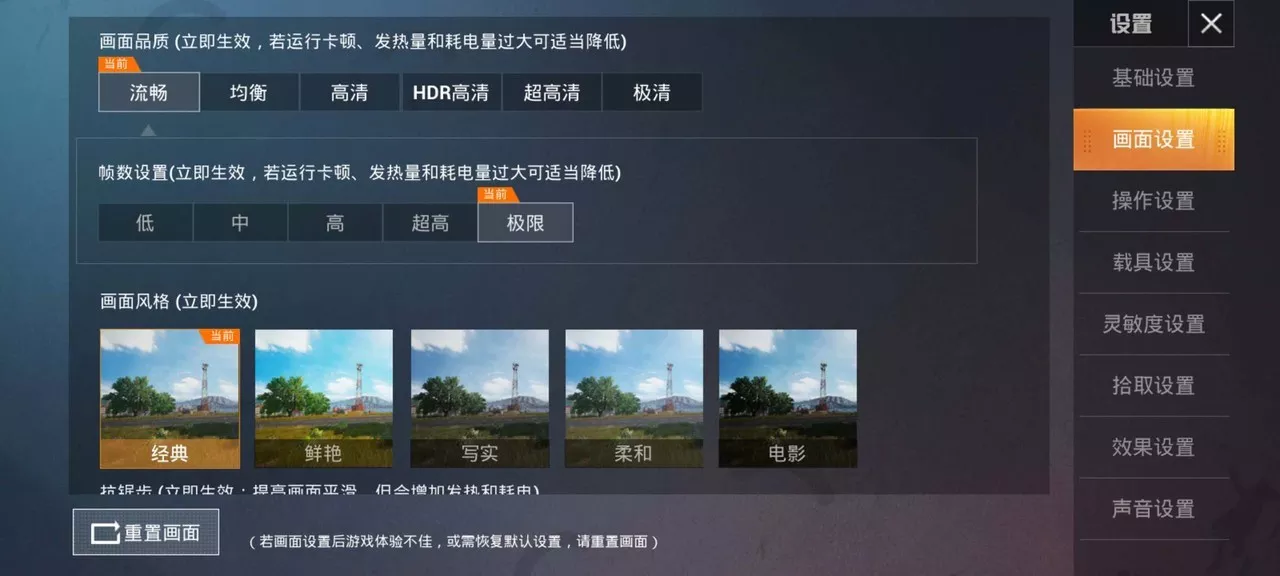 The official test began. All games except "Peace Elite" have the highest quality. "Peace Elite" is due to the limitation of the number of frames. The highest frame rate is only supported in "smooth" image quality. The following are the measured frame rates of the 4 games:


It can be seen that all four games can run stably at the highest frame rate. It can be seen that the realme X7 Pro is more stable in terms of game stability, and there is no pressure to play mainstream games on the market.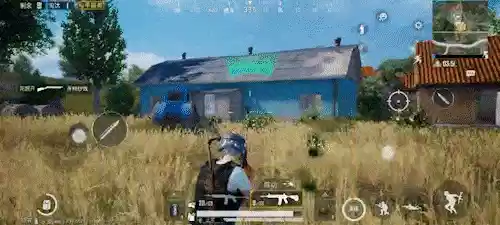 In addition to stable and smooth game performance, realme X7 Pro has also added many game experience optimization designs. For example, the delicate vibration experience adapted to "Honor of Kings" originates from the Tactile linear motor (Z-axis linear motor), and the vibration feedback is strong.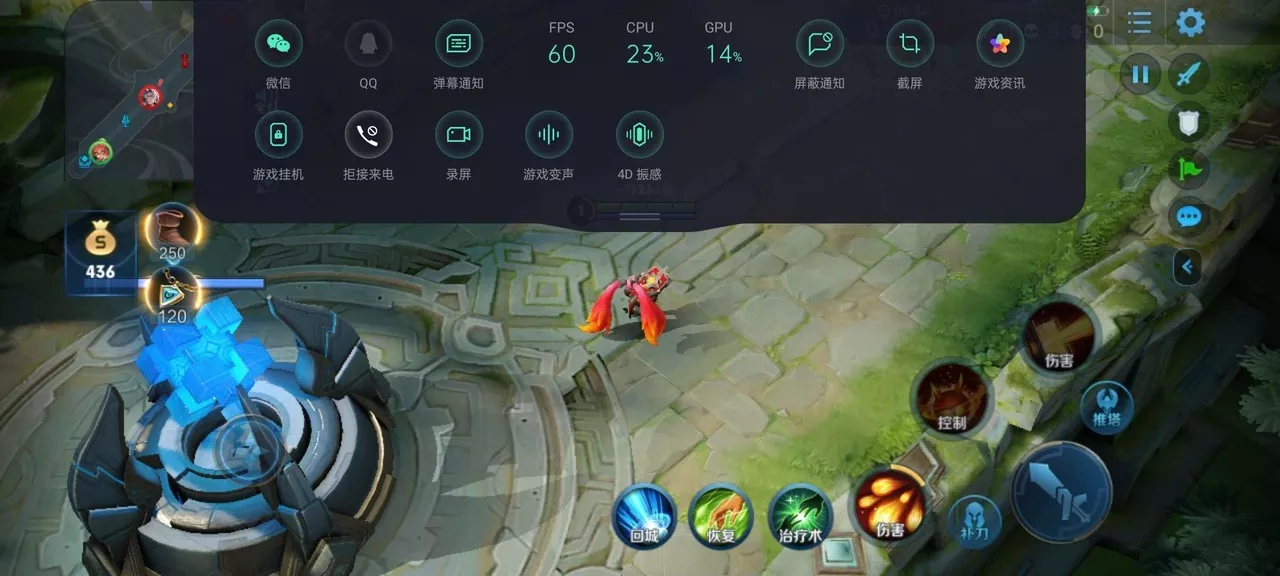 There are some details that have to be mentioned:
Realme X7 Pro is also equipped with ultra-linear dual speakers, supports Dolby Atmos, and has passed the Hi-Res sound quality small gold standard certification. The sound experience of watching movies and watching movies is quite good, and it is used for games, with 4D stereo shock and immersion. Still very strong. Of course, let's not forget this delicate and smooth large screen. To put it a word of conscience, the gaming experience of realme X7 Pro is indeed surprising.
The realme X7Pro has eight unlocking animations and a variety of choices, which greatly meets the individual needs of young users. The G6 ultra-thin screen fingerprint is 80% thinner than the previous generation or other ordinary screen fingerprints (G3), and the screen unlocking time is 350ms. It can be said that it is very close to the experience of capacitive fingerprint recognition.
Equipped with super-linear dual speakers, the sound is loud and the sound quality is excellent, and it supports Dolby Atmos, so that the mobile phone has excellent sound effects, and watching movies is like being on the scene, bringing true immersive audio-visual effects. Through the Hi-Res sound quality small gold standard certification, the quality of listening to songs is higher.
And it is adapted to the Tactile linear motor (Z-axis linear motor), and the experience of using it is far superior to the buzzing rotor motor of the same price.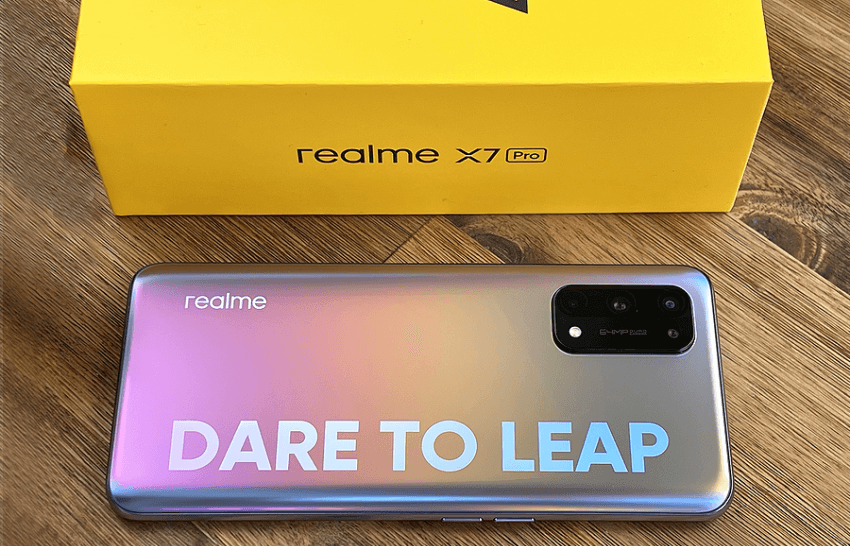 VERDICT. Realme X7 Pro is by no means a mediocre work, it has its own unique character and style. Especially under the premise that the system UI, hardware configuration, and image photography do not fall short, realme X7 Pro also brings the ultimate screen look and feel, smart charging experience, and a rare and precious thin body, as well as the inside-out that makes young people love it. The exuding "tide play" attributes have left a deep impression on us.
Of course, when it comes to realme, everyone will think about it. I think the price-performance ratio cannot be avoided. The realme X7 series starts at only RMB 1,799. Such a price does have a price advantage for many models of the same level. As for the trade-off between X7 and X7 Pro, if you are more concerned about battery life and performance, then the realme X7 Pro with Dimensity 1000+ and 4500mAh large battery is undoubtedly the most suitable; if you are looking for a thin and light experience and affordable price, then realme X7 It is also worthy of everyone's choice.