2020 is coming to an end, and the finale products of various brands have also appeared one after another. In this year, darkness and light coexist, and the mobile phone market is also developing in the ups and downs. After six months of precipitation, OPPO's meticulous preparations on the Reno series will be presented with the release of the OPPO Reno5 series on December 10. The new OPPO Reno series will bring us in addition to the regular OPPO Reno5 and OPPO Reno5 Pro. Here comes a comprehensive upgrade option-OPPO Reno5 Pro+(OPPO Reno5 Pro plus).
As one of OPPO's thin and light flagship series, the OPPO Reno5 series has been fully upgraded in appearance, image, performance, and quality. OPPO Reno5 Pro+(OPPO Reno5 Pro plus), as OPPO's first Pro+ mobile phone, what kind of super experience will it bring to us based on OPPO Reno5 and Reno5 Pro? Let me slowly taste the amazingness brought to us by this "super large cup".
Appearance: Probably the lightest, thinnest and best-looking "big cup" smartphone at present. In the year of rapid development of 5G mobile phones, the weight of mobile phones has been revived due to the high power consumption brought by 5G technology. Looking at the market, more than 200 grams of 5G mobile phones are everywhere, and even the thickness of mobile phones is stacked to nearly 1cm.
Related reading: OPPO Reno5 Pro+ experience
OPPO Reno5 Pro+ officially released: a phone that will change color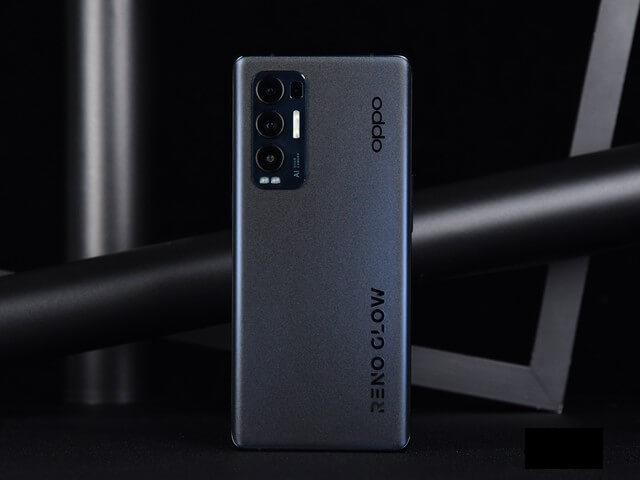 7.99mm, 184g, Qualcomm Snapdragon 865 5G, if someone puts this string of parameters in front of us, we definitely don't think it will appear on a product; the emergence of OPPO Reno5 Pro+ will be thin and light with 5G and top performance. The conflicts that seem to be irreconcilable in 2020 are perfectly combined.
The top ID design, the new rear shell processing technology, the ultimate light and thin feel, these contents are trinity integrated on OPPO Reno5 Pro+.
OPPO Reno5 Pro+(OPPO Reno5 Pro plus) has two color schemes, namely Starship Dream and Floating Night Shadow. On the back of the fuselage of the two colors, OPPO adopts a new star diamond process design, a new generation of microstructure and multiple coating treatments, allowing OPPO The back of Reno5 Pro+ was attracted by its unique sparkle from the first glance we met.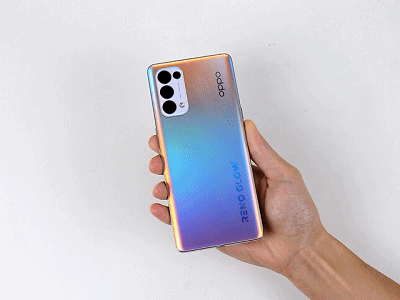 The dazzling brilliance of the multi-angle and non-dead-angle gradient reflections on the color of Stars into a Dream, the floating light and night shadow color is like a deep sky with a low-key gorgeousness, the left hand is stunning, the right hand is luxurious, OPPO Reno5 Pro+ brings us visually Feelings are amazing and indescribable.
At the same time, we took a closer look at the OPPO Reno5 Pro+ with "floating light and night shadow" in our hands. Under the light, it shows the black in the eyes of OPPO designers in the form of different color gradients. After more than 100 experiments and adjustments a year, OPPO has incorporated many different colors of black into the back diaphragm of OPPO Reno5 Pro+ Floating Night Shadow, based on the new crystal diamond technology of the Reno5 series. Turn "colorful black" from a joke to reality. In the floating night shadow of OPPO Reno5 Pro+, we will find that black can be so colorful.
On the road of innovation, OPPO has never stopped, whether it is a new appearance process design, or the future smart system experience, it is constantly growing in the exploration. OPPO has brought us a brand new design on Reno5 Pro+-electrochromic back cover.
In the Reno5 Pro+ artist limited edition, OPPO Reno5 Pro+ is the first to use electrochromic technology, which uses a gel-like organic small molecule material as a flexible electrochromic film, which is isolated from water and oxygen through an LCD-like packaging process. And realize the innovative design of a variety of color changes.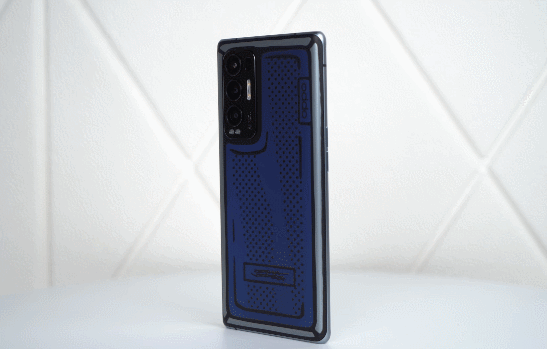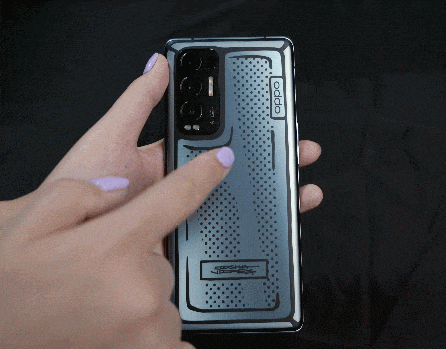 Lightness and appearance have become the famous label of OPPO products in the development of smart phones for many years. On OPPO Reno5 Pro+, it still insists on bringing the ultimate thinness and excellent appearance to a mobile platform equipped with Qualcomm Snapdragon 865 5G. On the mobile phone, the appearance is our first impression of the mobile phone. The "super-large cup" OPPO Reno5Pro+ has already taken the lead with its easy-to-receive design.
In terms of images: the big bottom is upgraded, and the backlight night scenes are all included in the bag. Taking pictures with mobile phones is a cliché, and many people think that the current stage is the bottleneck of the smartphone shooting hardware.
But this time the "super-large cup" OPPO Reno5 Pro+ has brought improvements in its imaging system, making mobile phone images more unexpected and making mobile phone portrait video even further.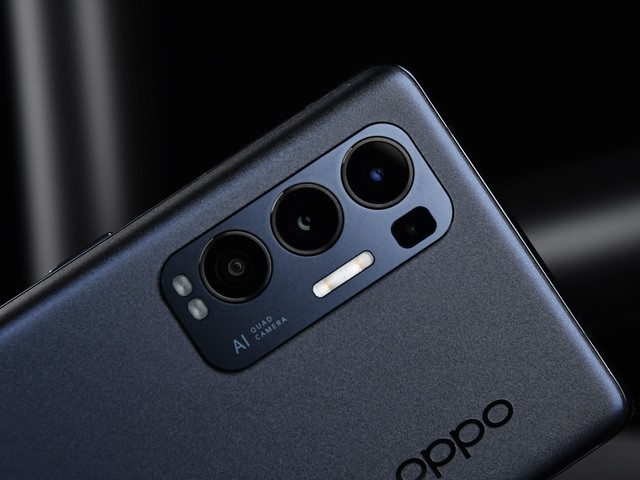 The OPPO Reno5 Pro+ main camera uses an IMX766 flagship sensor jointly developed with Sony. It has a 1/1.56 inch outsole and 50 million high points, which can be aggregated into a 2μm large point through 4 in 1. The strong and comprehensive strength of this sensor is unreservedly brought into play by the concerted efforts of outsole and high points.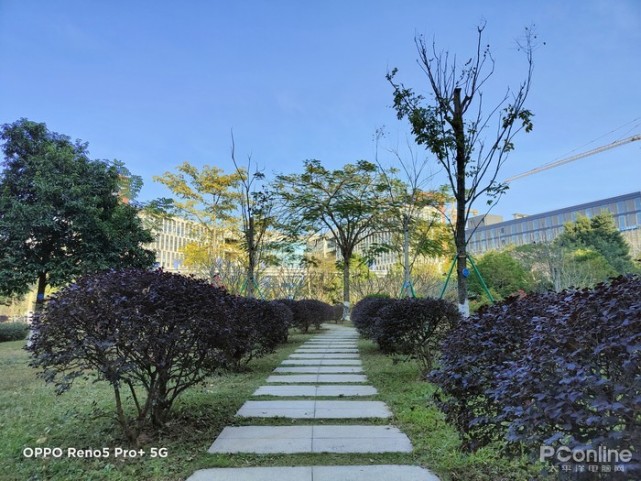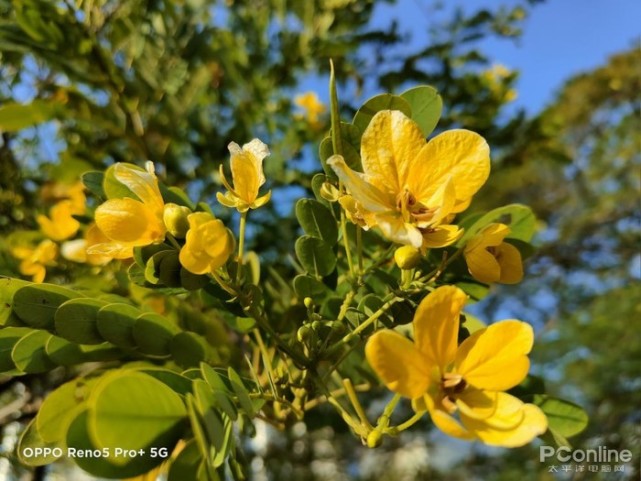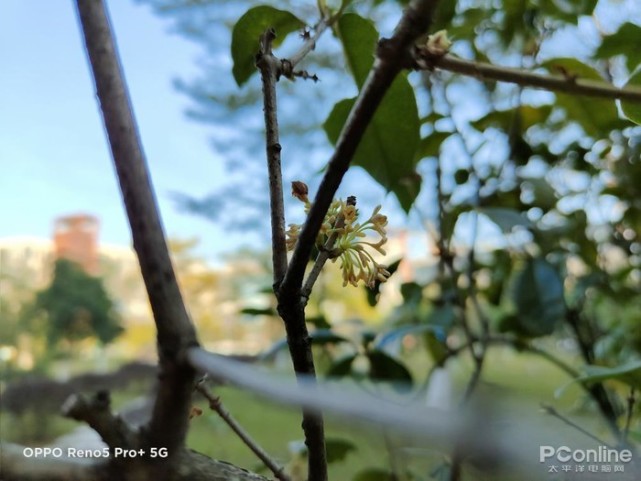 By using the OPPO Reno5 Pro+ main camera for shooting, our most intuitive experience is its excellent sensitivity and excellent dynamic range of imaging.
In terms of real-time focusing, the unique 2X2 point structure of the IMX766 sensor allows it to focus in both horizontal and vertical directions. Combined with its full-point focusing technology, even in complex scenes or real-time changing scenes, OPPOReno5 Pro+ can clearly recognize and focus clearly, allowing us to shoot without stress.
And OPPO Reno5Pro+'s innovative flash capture is also calculated by IMX766's excellent hardware foundation and real-time intelligent dynamic exposure adjustment technology, multi-frame picking and fusion technology, subject tracking fast capture technology, multi-frame HDR dynamic self-adjustment technology and other software calculations. With the cooperation of the OPPO Reno5 Pro+, the camera can focus as soon as the camera is started, and can quickly focus shooting by pressing the shutter at the same time, and output clear and precise photos.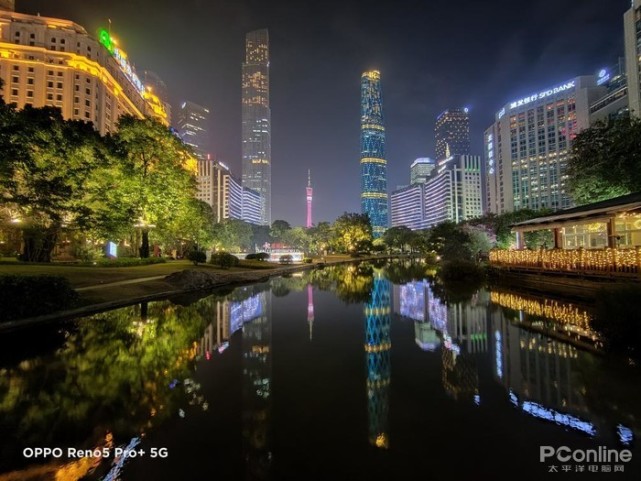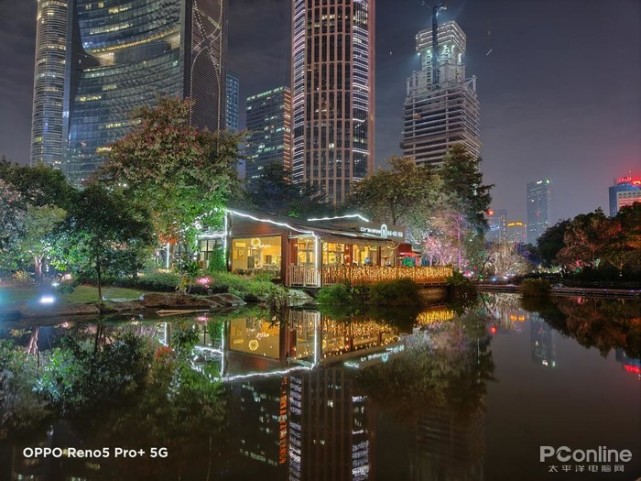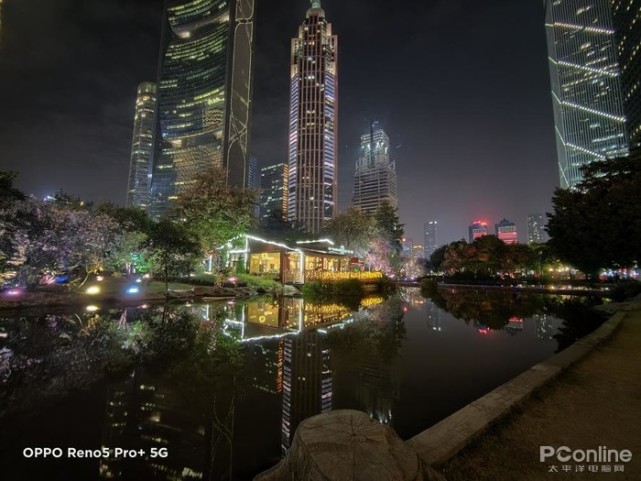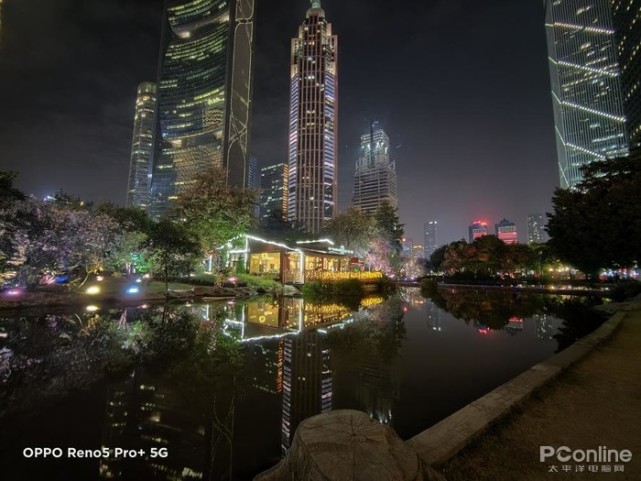 In the eyes of OPPO Reno5 Pro+, the shooting of backlit scenes is no problem. The deep cooperation between the IMX766 outsole and HDR calculation makes the backlit portraits more beautiful and the backlit scenery more shocking.
In the actual shooting, we can find that many mobile phones have lost details in the backlight and blindly brightened the photos, which made the photos lose their own aesthetic value; OPPO Reno5 Pro+ performed very gratifying in the backlit scene, suppressing highlights and details in the dark. The reservations are well done.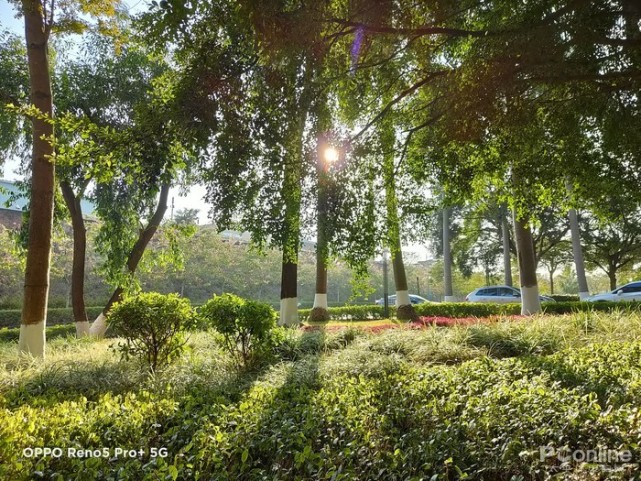 In addition to the main camera, OPPO Reno5 Pro+ also matches its image "lineup" with a 16MP ultra-wide-angle lens, a 13MP telephoto lens that supports up to 5x hybrid optical zoom, and a macro lens, OIS and EIS dual defense With the blessing of shaking, our daily full-focus, full-scene shooting needs can be easily solved on OPPO Reno5 Pro+.
The 16 million-point ultra-wide-angle lens brings great visual shock to the photos, the 13 million-point telephoto accurately captures wonderful things in the distance, and the 2 million-point macro lens turns our attention to a more impactful micro world.
OPPO Reno5Pro+, as a thin and light 5G mobile phone, brings OPPO's top image modules and shooting calculations to our hands, and also provides an excellent shooting platform for those who love photography.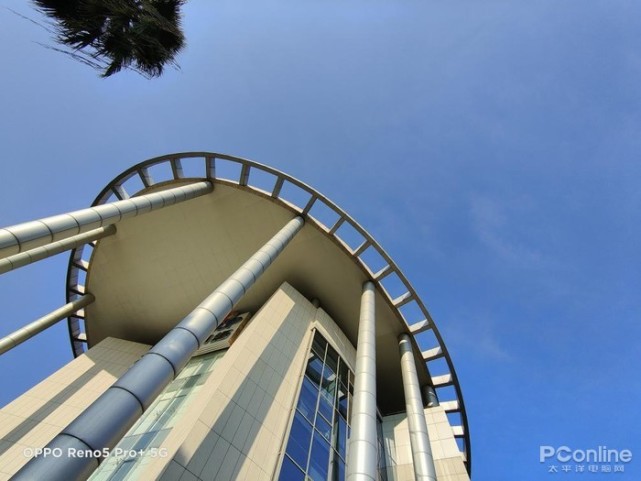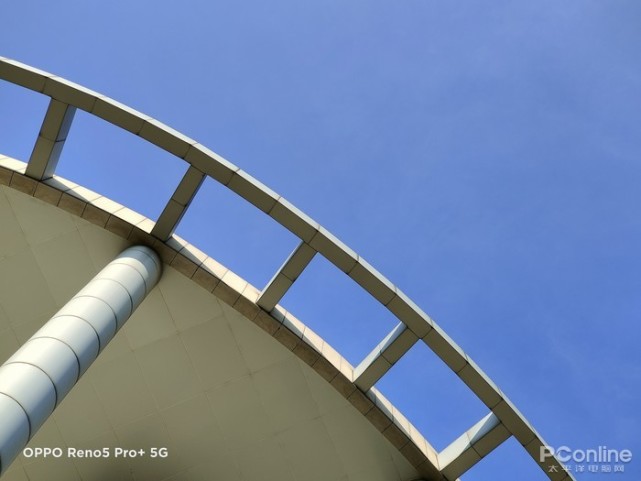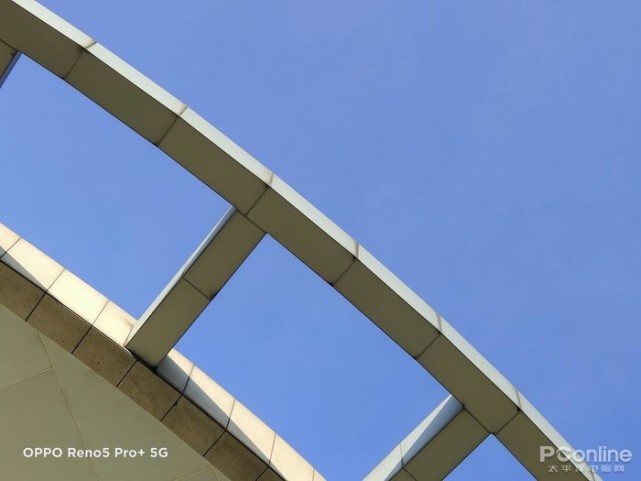 The "Super Big Cup" not only only has the main camera with high points at the bottom and the imaging system covering all focal lengths, but of course there are also portrait shots that are more popular with girls.
Since the launch of OPPO mobile phones, natural and excellent portrait shooting has become a well-known part of OPPO's imaging system, and of course OPPO Reno5 Pro+ is no exception.
OPPO Reno5 Pro+'s AI radiance video beauty recognizes 296 facial features and eight-fold 100-level beauty, allowing people of different skin colors, genders, and characteristics to be customized in front of the OPPO Reno5Pro+ AI lens Beauty program, the most beautiful self is not the self who uses the same beauty as others, but the self who has adjusted the beauty based on specific facial information through AI recognition; OPPO Reno5 Pro+ relieves us from the tension in front of the camera , So that both photo and video recording can become a relaxed self-expression channel.
The 32 million dot front lens has a large f/2.4 aperture and a 0.8μm single dot size. The 1/2.8-inch sensor also improves the look and feel of the front imaging. The front lens of OPPO Reno5 Pro+ supports multi-function optimization such as front anti-shake and AI beauty. The excellent imaging effect of the rear portrait is also reflected in the front shooting. The front and rear portrait shooting can better capture our beauty. heart.
OPPO Reno5 Pro+ has the IMX766 outsole sensor, which can keep the picture clear when shooting portraits in dark and backlit scenes; AI video enhancement technology combines LiveHDR and video super night scene functions into one. In portrait shooting, you can also highlight the beauty of people while preserving the beauty of night and light.
Finally, OPPO Reno5 Pro+'s Super Video Stabilization 3.0 technology allows us to have more possibilities in video creation. The stable and clear picture allows mobile phone video shooting not only to record life, but also to support our vlog creation and shooting. , Super Video Stabilization 3.0 allows OPPO Reno5 Pro+'s powerful shooting capabilities to still be perfectly blooming in video recording.
Ultra-clear four-shots at all focal lengths, exclusive customized beauty effects, and stable video super anti-shake, the huge upgrade of the oversized OPPO Reno5 Pro+ in the image, undoubtedly becomes one of its most competitive parts.
Performance: powerful in one step, with all functions. In our impression, the thin and light content and powerful performance of mobile phones are often not available at the same time as a fish and a bear's paw. After the step by step of Reno5 and Reno5 Pro, OPPO has launched the Reno5 series of "super cup" Reno5 Pro+ , While implementing the thin and light to the end, it is equipped with a hardware combination that can be called gaming grade. It is this powerful hardware combination that makes OPPO Reno5Pro+ this thin and light 5G mobile phone more comprehensive.
OPPO Reno5 Pro+ is equipped with the Qualcomm Snapdragon 865 5G mobile platform, the top flagship processor of the 7nm process in 2020, and is supplemented by UFS3.0 high-speed memory with Turbo Write and HPB (Host Performance Boost) technology. It can run and load game applications more Fluency, reading and writing large files is no longer a "long-term" thing.
The screen is the window to the heart of a mobile phone, and it is also the only interface for us to receive mobile phone information. The experience enhancement brought by this good screen is more direct than other hardware experiences. OPPO Reno5 Pro+ has a high-sensitivity curved screen with a refresh rate of 90Hz and a sampling rate of 180Hz. It is equipped with self-developed SuperTouch technology and quantum animation engine 2.0 to make the screen display smooth and delicate, making every fingertip touch operation sensitive To get echoed.
At the bottom of the screen, OPPO also equipped OPPO Reno5 Pro+ with a three-dimensional liquid cooling system to protect the powerful performance of the "super cup". The body temperature can remain relatively stable even during long-term large-scale game operation. It not only guarantees the powerful output, but also guarantees the comfort of our hands when playing games.
Battery life: 100% charge, full battery life. As OPPO's masterpiece for more than a year, 65W super flash charging technology has become the stable advantage of OPPO products. In the OPPO Reno5 series, the entire system is equipped with 65W SuperVOOC super flash charging technology, and the "super big cup" OPPO Reno5 Pro+ is no exception.
At the same time, on the basis of super flash charging, OPPO still prepares a 4500mAh super battery for the super cup, which not only takes care of the charging time, but also does not forget to ensure the long-lasting battery life. Let's take a look at the actual charging and battery life performance of OPPO Reno5 Pro+ in the actual test: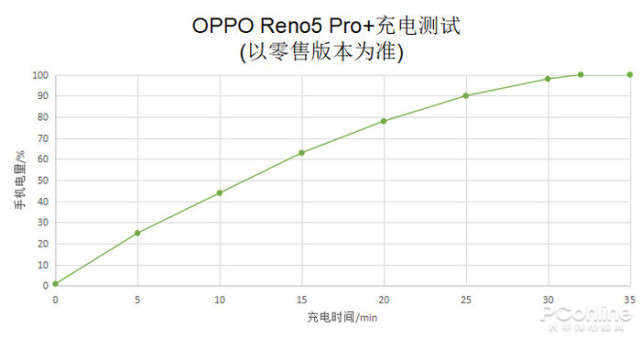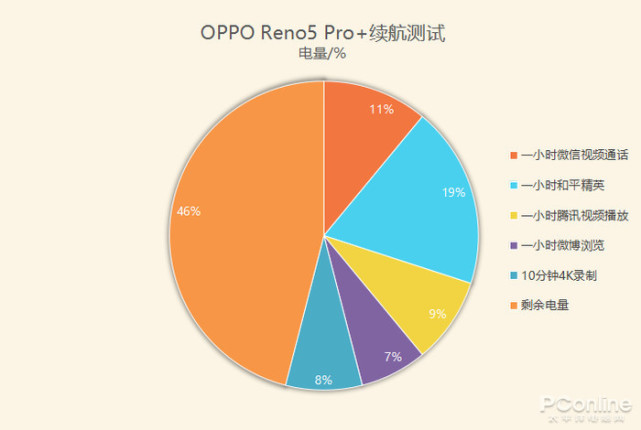 System: ColorOS11 is one step ahead, showing smoothly everywhere. Since its release in September, ColorOS 11 is based on Andriod 11. Its actual experience, stability and smoothness are widely favored by users.
OPPO Reno5 Pro+ is equipped with the latest version of the ColorOS 11 system, and OPPO has also been deeply customized according to the Reno5 series. It has good optimizations in portrait videos, image calculations and different usage scenarios.
ColorOS 11 has reached a new level of thoroughness in the overall UI style and design, and the overall look and feel of the system and the level of comfort are excellent. And through deep system optimization, it has greatly improved the long-lasting and smooth use and experience of mobile phones.
OPPO has added a five-dimensional super-sensing gaming experience function to ColorOS 11 on OPPO Reno5 Pro+, and individually adjusted each dimension according to our actual needs. There are five senses of picture, immersion, manipulation, atmosphere and fun. Dimensional experience provides exclusive optimization solutions, let us have more fun playing games on OPPO Reno5 Pro+.
At the same time, ColorOS 11 has added quantum animation engine 2.0, which makes the system interface animation switching and APP transition animation more in line with physical rules and human cognition. Human-computer interaction is also particularly important in the subjective will of people in ColorOS11. During the operation, All kinds of animations are active, and we can also interrupt and stop the animation at any time. The natural animation transition with the 90Hz high refresh rate screen and the 180Hz high touch sampling rate allows us to experience it on OPPO Reno5 Pro+ To the extremely fast and smooth experience that ColorOS 11 brings.
As one of the four major head system UIs in China, ColorOS 11 also has very rich and practical functions, such as borderless creation of diversified screen display styles, Breeno intelligent voice assistant, and creating seamless interconnected scene-based AI co-existence Functions provide more possibilities for human-computer interaction. Unlimited creativity is presented in ColorOS 11.
OPPO Reno5 Pro+, as OPPO's finale in 2020, appears in the form of a super-large cup, integrating top-level imaging, innovative design, and flagship performance. It looks like many 5G mobile phones, and it is powerful in all aspects. The ability to balance, but as OPPO's last mobile phone in 2020, it will make unremitting efforts to implement its lightness and thinness to the end. It uses the superb technology to perfectly display the powerful video hardware through calculations. It makes the appearance of the mobile phone look like a star diamond and also has a discoloration. Zhiyan is just such a big cup, the same everywhere, but it is also very different everywhere.