On February 22, Huawei held a new-generation folding flagship conference and released the new folding screen flagship mobile phone Huawei Mate X2. Huawei Mate X2 has four colors of glaze white, bright black, ice crystal blue, and ice crystal powder. It will be officially launched at 10:08 on February 25, 2021. The 256GB version is priced at 17,999 CNY, and the 512GB version is priced at 18,999 CNY. In addition, Huawei also released the FreeBuds 4i wireless headset, priced at 499 CNY, which will go on sale on March 8, 2021.
Huawei Mate X2 first created a double-wedge-shaped integrated design. After folding, the body is tightly seamed, and after unfolding, the fuselage presents a smooth and neat slope, and the thinnest part is only 4.4 mm. The first center of gravity offset design, whether it is one-handed or two-handed, can be easily held, cleverly asymmetry to achieve a new balance.
Huawei Mate X2 uses a dual-screen design inside and outside, equipped with a 6.45-inch OLED screen on the outside, and an 8-inch foldable flexible OLED screen with an 8:7.1 ratio inside. It is currently one of the largest folding screen phones in the industry.
Huawei Mate X2 has ultra-high resolution (2480*2200 internal screen, 2710*1160 external screen) and ultra-high pixel density (413ppi internal screen, 456ppi external screen), both internal and external screens of Huawei Mate X2 have adopted the full-process P3 wide color. area. The dual-screen 90Hz high refresh rate and ultra-high touch sampling rate (180Hz for the inner screen and 240Hz for the outer screen) also make the display effect smoother and the touch interaction more precise. Huawei Mate X2 is the industry's first magnetron nano-optical film, which has an ultra-low screen reflectivity of less than 1.5%. In the unfolded state, there is no fear of screen reflections, and the display effect is clearer in reading, video and game scenes.
In the folded state, the Huawei Mate X2 external screen is 6.45 inches, with a mainstream display ratio of 21:9.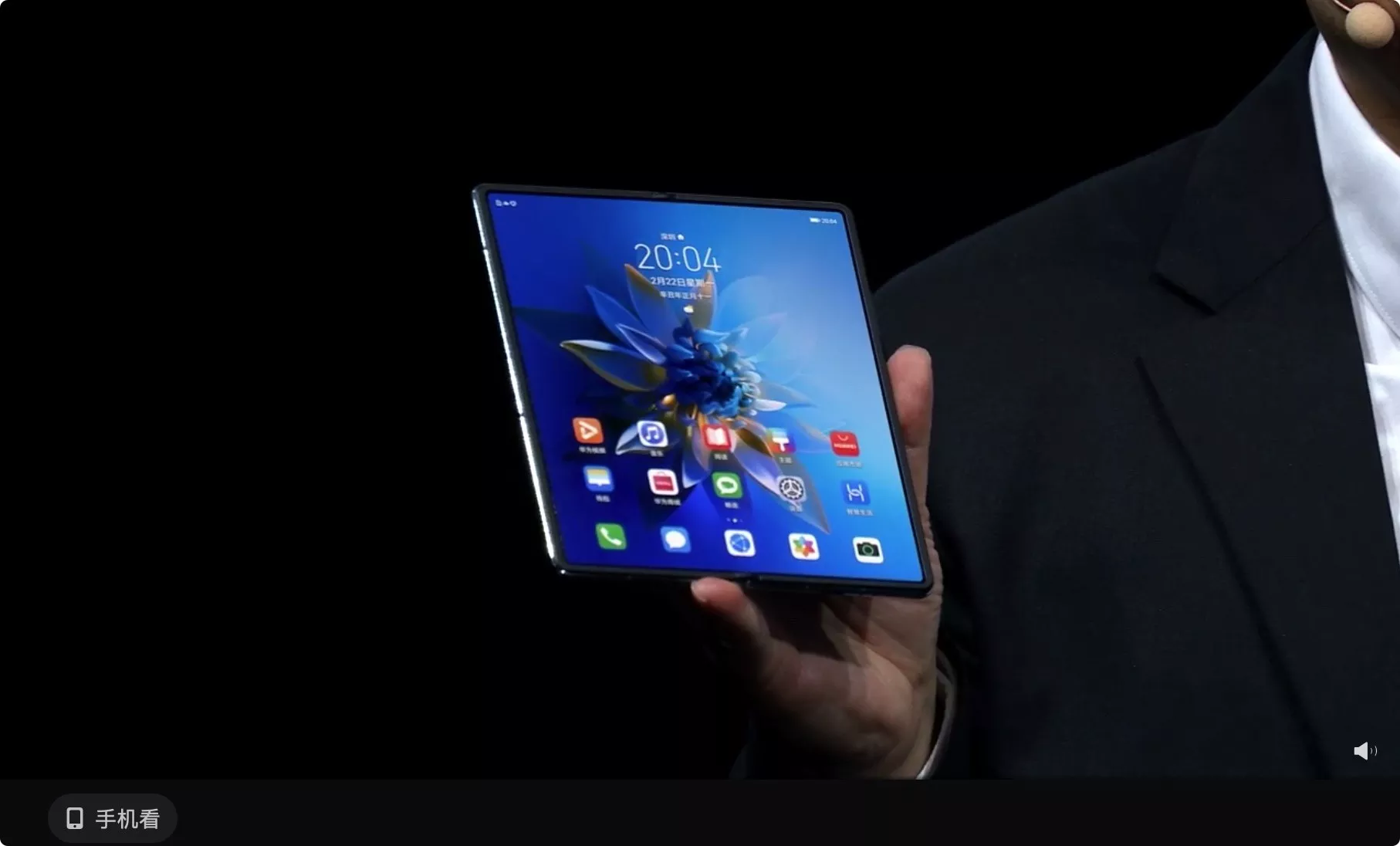 Huawei Mate X2 finally adopts the current industry's unique double-rotating water drop hinge. Through a multi-dimensional phase control linkage mechanism, a water drop-like screen space is formed at the bend to ensure the flat screen after unfolding. The hinge system uses a variety of high-precision special materials and special manufacturing processes. In addition to the zirconium-based liquid metal, Huawei mobile phones have introduced super-strong steel materials for the first time, which can resist impact and deformation. At the same time, carbon fiber composite materials are added to ensure lightness while achieving With high strength, Huawei Mate X2 is more reliable and durable. Hidden opening and closing designs are also used on both sides of the hinge to prevent foreign objects from entering and prevent screen damage.
With its 8-inch large screen, Huawei Mate X2 is upgraded to a more comprehensive "smart multi-window" experience on the basis of smart split screen. Preview floating windows, single application multi-tasking, drag-and-drop sharing, and floating storage design allow users to operate Time is more convenient and efficient.
Huawei Mate X2 supports multiple application split screens and floating windows at the same time. The size of the floating window can not only be adjusted according to user preferences, but also can be minimized as a floating ball, and the two can be switched freely.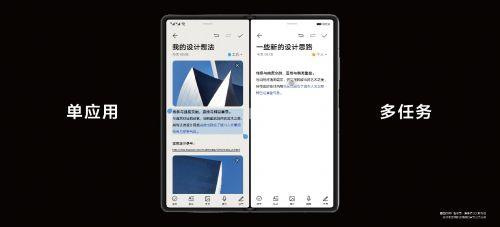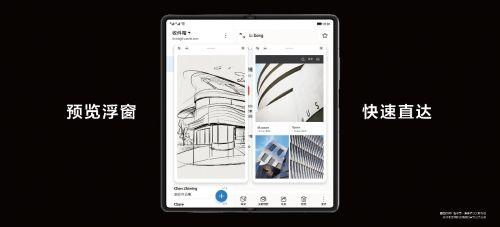 In terms of configuration, Huawei Mate X2 is equipped with a 5nm process technology Kirin 9000 chip, which fully supports the network frequency bands of major operators, and also supports dual card dual standby.
Huawei Mate X2 pioneered the global smart antenna system, which can dynamically sense signal changes and folding status, and automatically adjust the status of the optimal signal transceiver antenna.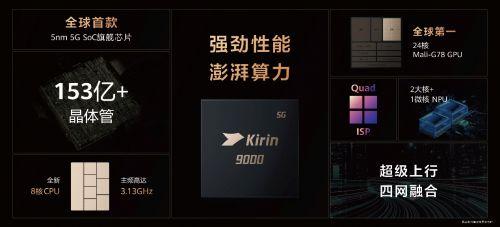 In terms of photography, Huawei Mate X2 is equipped with super-sensing Leica four-camera, full-time full-focus range, 50-megapixel super-sensing main camera, and has the world's first RYYB color filter array, four-in-one pixel fusion, full-pixel eight-core focusing technology set All-in-one sensor; the telephoto camera uses a periscope optical zoom structure, which can achieve 10x optical zoom, 20x hybrid zoom and 100x digital zoom; 16 million pixel ultra-wide-angle camera, not only can obtain more realistic ultra-wide-angle photography Works, can also achieve 2.5cm ultra-close focus.
Due to its unique folding design, Huawei Mate X2's powerful super-sensing Leica quad camera can be transformed into a front camera, with super high pixels, super wide angle, super high dynamic front camera.
Huawei Mate X2 puts a 4500mAh large battery in the fuselage, and at the same time uses 55W Huawei super fast charging, it is currently the fastest charging folding screen mobile phone.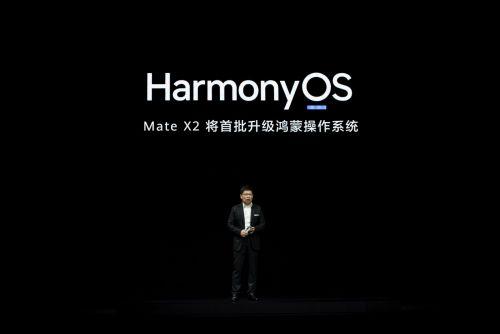 At the press conference, managing director and CEO of Huawei's consumer business, Yu Chengdong, also announced another "big news": starting in April this year, Huawei's flagship mobile phones can be upgraded to HarmonyOS, and Huawei Mate X2 will be the first batch of upgrades.