On February 22, 2021, Huawei released its first blockbuster terminal product of the year-Huawei Mate X2, and it is also Huawei's third-generation folding screen mobile phone with a folding design. Huawei Mate X2 has many innovative folding screen technology, top performance configuration and powerful imaging system. The new design also injects its unique soul into Huawei Mate X2. What kind of improvement will it bring us? Let's take a closer look at this Huawei Mate X2 folding screen flagship phone.
Double wedge integrated design, reshape the folding experience
Huawei Mate X2 has four colors of glaze white, bright black, ice crystal blue, and ice crystal powder, and the style tends to be fresh and elegant. The whole adopts a double-wedge-shaped integrated design. The moment you hold it in your hand, whether it is the exquisiteness of the folding and the smooth transition of the fuselage after unfolding, you can clearly experience the solid texture. Although Huawei Mate X2 uses an offset design, it has achieved a new balance in the grip.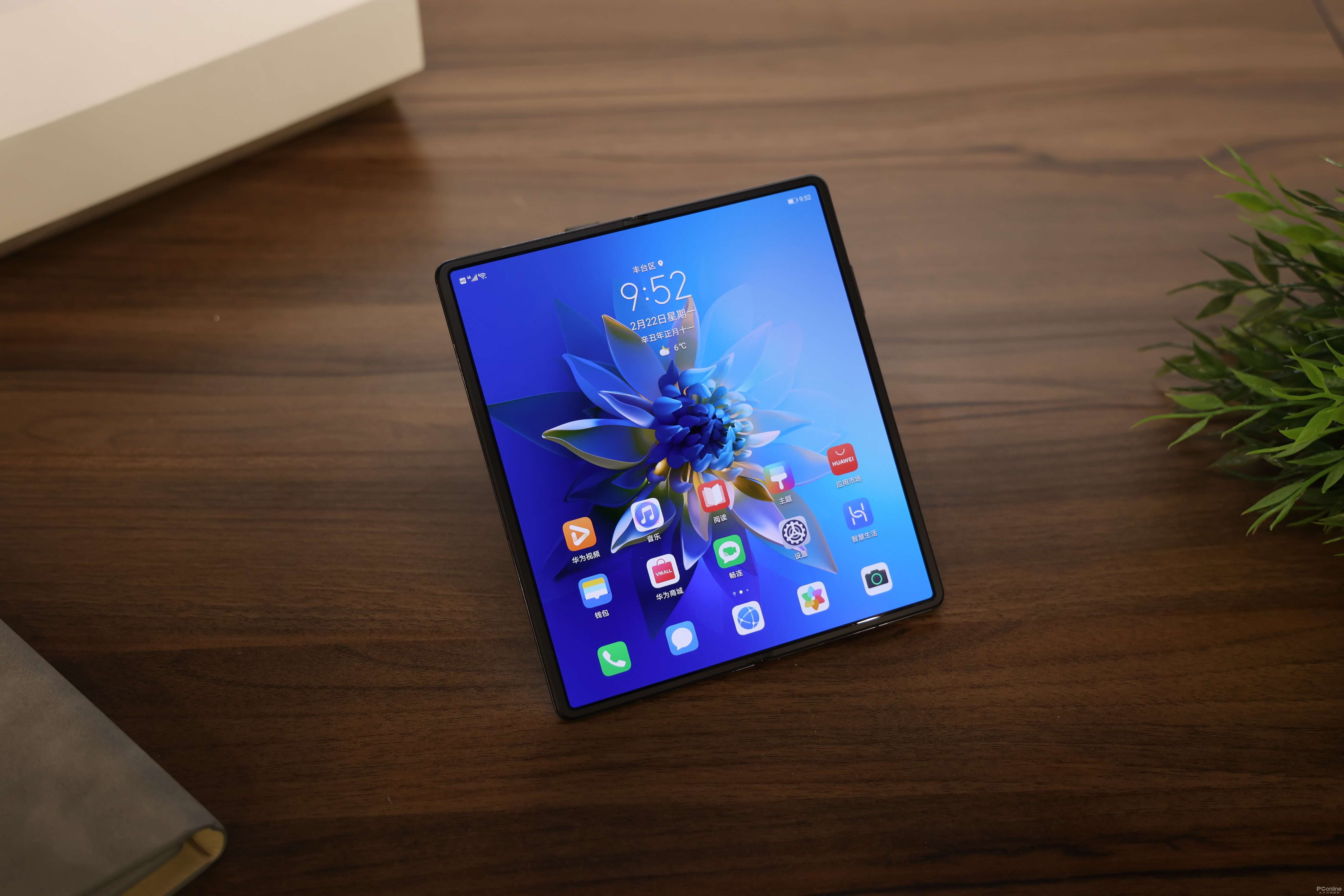 For more real HD real shots of Huawei Mate X2, please refer to: Real HD real shots of Huawei Mate X2: The new folding design is superb
As a new generation of folding flagship mobile phone, Huawei Mate X2 has developed an innovative double-rotating water drop hinge after 5 years of technical exploration on hinge manufacturing technology: at the bend, a multi-dimensional phase control linkage mechanism is used to form a screen space to eliminate The gap after the screen is folded ensures that the screen is still flat after unfolding.
The Huawei Mate X2 hinge system uses a variety of high-precision special materials and special manufacturing processes such as zirconium-based liquid metal, super-strong steel, carbon fiber composite materials, etc., while ensuring its lightness, it is not easily deformed even when exposed to external shocks, allowing Huawei Mate X2 is more reliable and durable. The hidden opening and closing design adopted on both sides of the hinge can avoid damage to the screen due to the entry of foreign objects.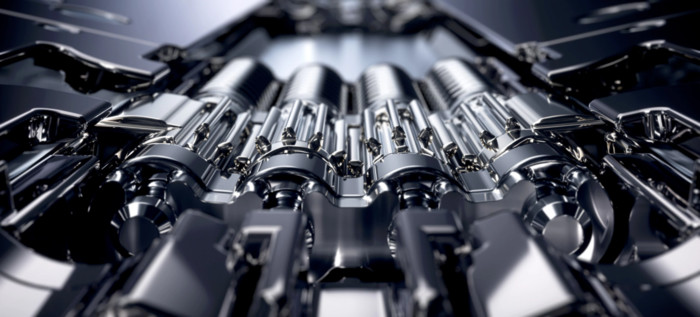 Huawei Mate X2 is equipped with two OLED screens inside and outside, of which the outer screen is 6.45 inches, which can be used as an ordinary candy bar phone when folded, and an 8-inch super-large screen is obtained when unfolded. The display quality is excellent for both the external and internal screens. The pixel density of the internal screen is 413ppi and the external screen is as high as 456ppi. At the same time, the P3 wide color gamut is adopted to make the screen color display more real, delicate and natural.
The screen refresh rate of Huawei Mate X2 is 90Hz. The touch sampling rate is 180Hz for the internal screen and 240Hz for the external screen. Whether it is refreshing the page or playing games, the display effect is smoother and the touch interaction is more precise.
Nowadays, people use mobile phones for longer and longer hours. Taking into account the user's eye health and improving the comfort of watching the screen, Huawei Mate X2 innovatively uses a magnetron nano-optical film, which effectively reduces the reflectance of the screen to less than 1.5%. In reading, video and game scenes, there is no fear of reflections on the screen no matter indoors or outdoors, and the display effect is clearer.
Breakthrough at the cutting edge of image innovation
Huawei, which has always been at the forefront of the industry in the innovation of mobile phone imaging, will certainly not disappoint everyone this time. Huawei Mate X2 is equipped with a super-sensing Leica four-camera, including a 50-megapixel super-sensing main camera, full of sensor black technology, RYYB color filter array, four-in-one pixel fusion, and all-pixel eight-core focusing technology in one.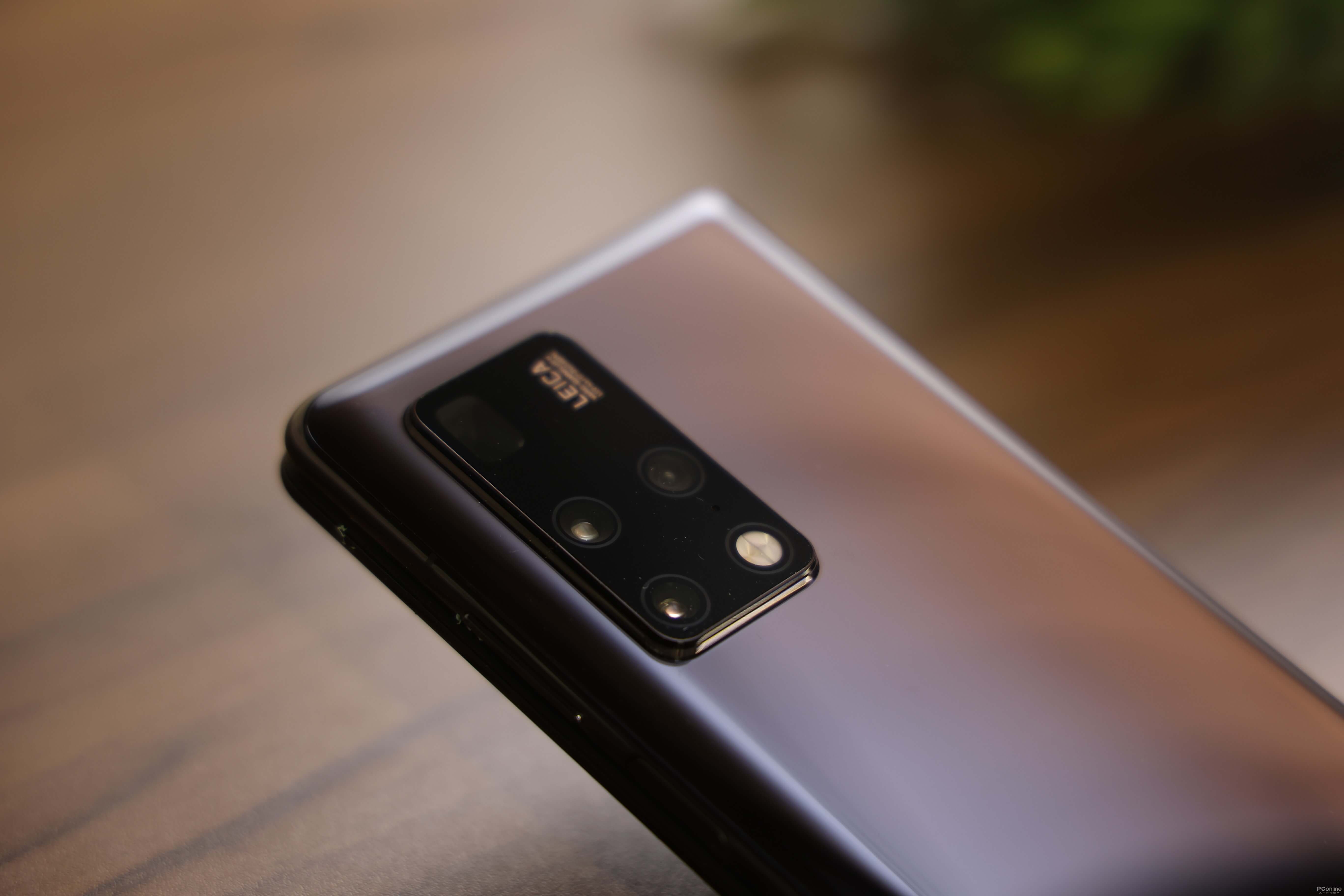 The telephoto camera of Huawei Mate X2 adopts a periscope optical zoom structure, which can achieve 10x optical zoom, 20x hybrid zoom and 100x digital zoom, and the end of the world can also be brought closer with one key. The 16-megapixel ultra-wide-angle camera can accommodate a wide view and focus precisely on the subtleties.
Powerful imaging hardware is the best guarantee for the imaging of Huawei Mate X2. We also tested the performance of Huawei Mate X2 at the first time. Needless to say, the daily scenes during the day are not difficult at all, so we mainly tested the shooting ability of Huawei Mate X2 at night and indoors. This brings you proofs.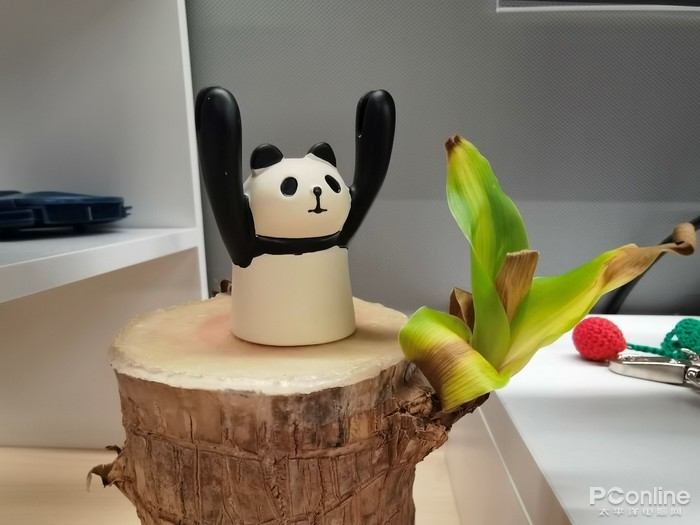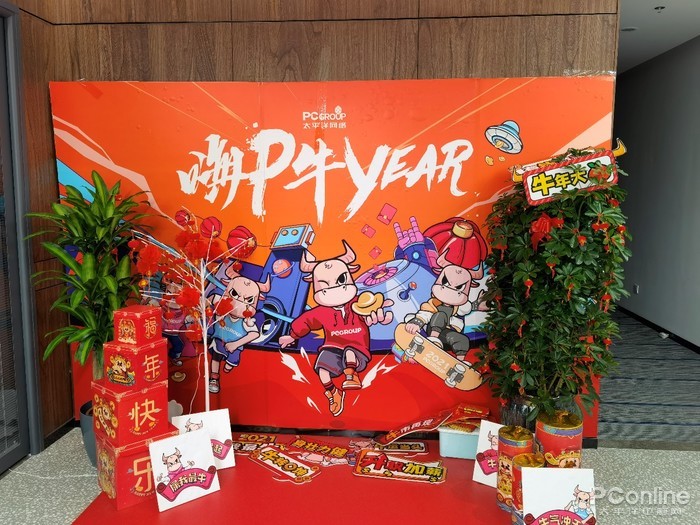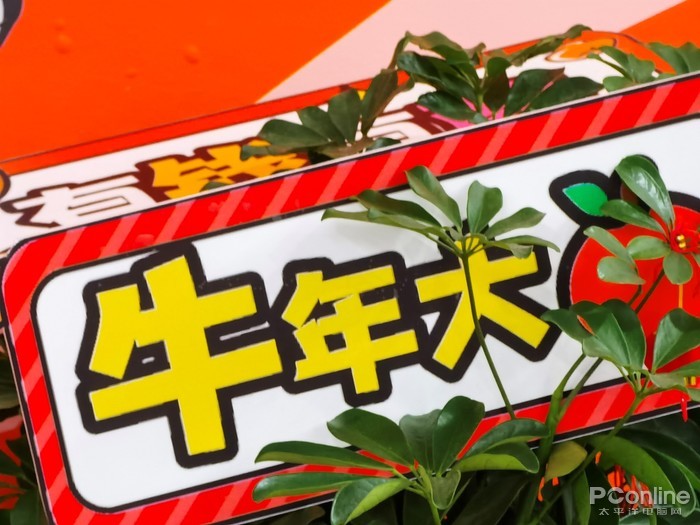 After taking photos of Huawei Mate X2 in different scenes, the stable and solid imaging performance really made us shine.
Software and hardware collaboration creates extraordinary experience
As Huawei's new generation of folding flagship, Huawei Mate X2 cannot be underestimated in terms of performance. Huawei Mate X2 is equipped with Kirin 9000 processor chip. The power of this flagship chip configuration must be familiar to everyone: integration in a very small area With 15 billion+ transistors, it has a 3.13GHz A77 architecture large core, three 2.54GHz A77 architecture cores, and four 2.04GHz A55 architecture small cores. With the support of powerful CPU performance, Kirin 9000 also integrates a 24-core Mali-G78 GPU and a more powerful NPU. The image and AI computing capabilities have also broken our imagination.
The powerful performance is not supported by the battery, and the lack of battery life will also affect the user experience. Huawei Mate X2 puts a large 4500mAh battery in the fuselage, and uses 55W Huawei super fast charging to free users from battery anxiety.
Of course, the data may not give people an intuitive feeling, so we carried out the game test as soon as we got the Huawei Mate X2: the glory of the king is set to the top quality, and the high frame rate is turned on, the whole process is silky with 60 frames It was smooth, and it was almost impossible to feel the fuselage heating after several rounds. Under the stable and efficient performance of Huawei Mate X2, expand the 8-inch screen to enjoy the fun to create an extraordinary gaming experience.
As a flagship phone with a folding screen with two screens, Huawei Mate X2's powerful hardware is more burdensome than ordinary phones, but it is still very good in terms of user experience. Regardless of the internal and external screens, sliding the page left and right in the system, opening and closing applications, or calling out to exit multitasking, the silky and smooth sense of control is always maintained.
Next, we have stepped up the test of the performance of Huawei Mate X2. By opening multiple applications in split-screen mode, we can make full use of the 8-inch large internal screen of Huawei Mate X2. What about the performance of Huawei Mate X2 split-screen? Huawei Mate X2 On the basis of split screen, it is further upgraded to a more comprehensive "smart multi-window". Including preview floating window, single application multi-tasking, drag-and-drop sharing, floating storage, there are many design ingenuities, allowing users to make full use of the HUAWEI Mate X2 8-inch large screen.
Among them, the preview floating window can achieve direct access to other applications without closing the main task, such as opening attachments or website links in emails and memos. You can also double open a single application, such as double open WPS to compare documents to improve work efficiency. Changlian Message can quickly share photos, texts, links and other files by dragging and dropping, and it breaks through the limitations of file size, quantity and form. In order to make the window display less cluttered and more convenient to switch applications, you can use the floating window to fine-tune the size of the window, and you can also minimize the temporarily unused application to a floating ball to improve the multi-task switching experience.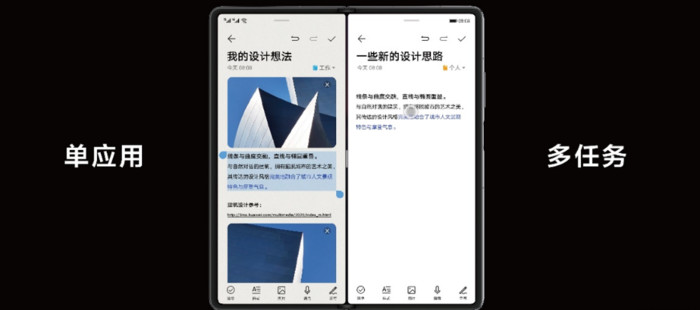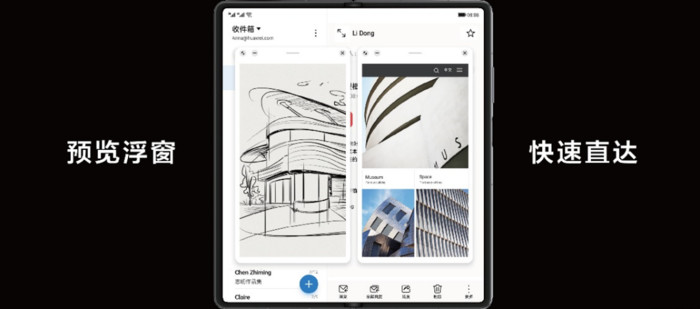 Next, let's experience the smart multi-window in detail.
In order to better utilize the advantages of this screen, Huawei Mate X2 is also upgraded to a more comprehensive "smart multi-window" experience based on the smart split screen, and incorporates more innovative interactive methods into the folding screen experience, which has significantly improved efficiency .
For example, the separated keyboard design is more suitable for large-screen two-handed operation, faster typing speed, and more suitable for office occasions. Moreover, we can also manually adjust the location and size of the keyboard distribution to make it more suitable for each user's different usage habits.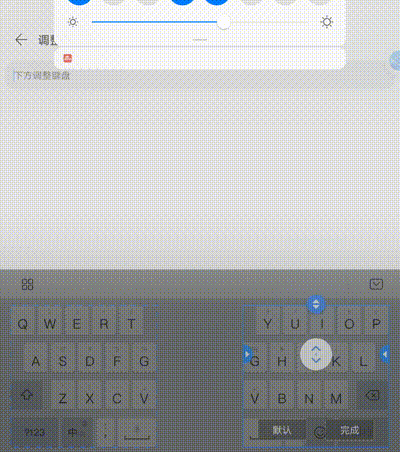 For other interactions, Huawei Mate X2 also brings application split screen and floating window functions.
Application split screen supports simultaneous split screen of two different applications. When one of the applications is in the floating window state, long press the "small horizontal bar" above the floating window and drag it to the edge of the screen to trigger the split screen state.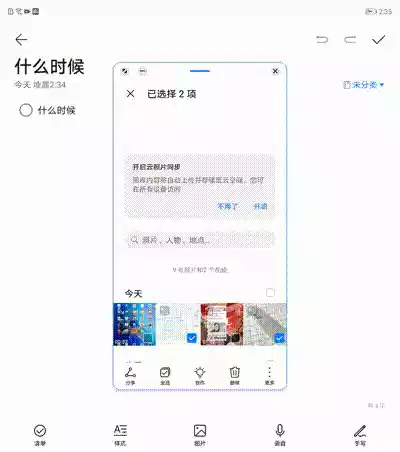 In the split-screen application state, whether for entertainment or work, with the support of the big screen, there are more innovations. You can read notes, drag files and pictures, or follow dramas while replying to social messages, etc. , Work and entertainment are not delayed.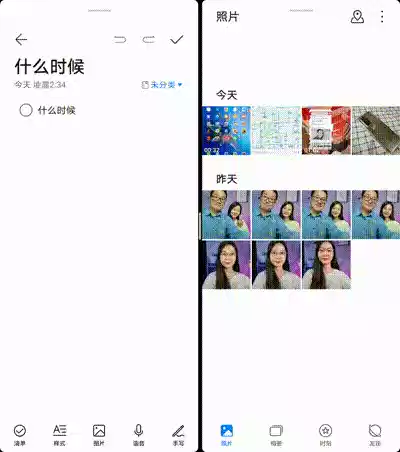 When you hold down the edge of the floating window, you can freely adjust the size, or minimize it to a floating ball, and switch between the two freely. These interactive designs that exist on EMUI seem to be more handy on folding screen phones. stand up.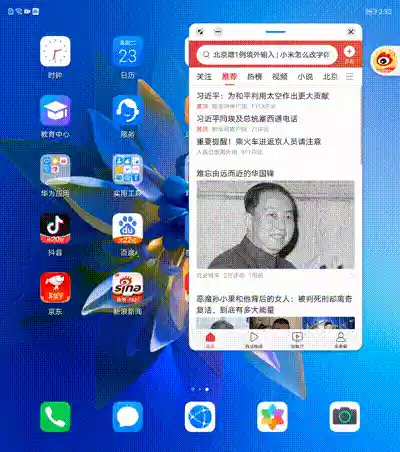 From a purely interactive design perspective, the experience of Huawei Mate X2 is still very good. Whether it is entertainment or office, many innovations bring the most convenient operation, which also means that Huawei Mate X2 attaches importance to user experience. Of course, at present, Huawei has not fully utilized all the advantages of the folding screen in operation. Many functions have actually been touched on EMUI. Now it is just a change of experience. We also look forward to more Many practical and fun interactive functions appear, continuing to enrich the interactive fun of folding screen phones.
After experiencing it for a period of time, even if Huawei Mate X2 splits the screen to open more applications, the fluency is not reduced at all, and the heat is almost imperceptible. It seems that the powerful performance of Huawei Mate X2 under the support of the Kirin 9000 processor chip is still able to cope with complex task scenarios.
With superb craftsmanship and a very pleasing design, combined with powerful performance and video hardware configuration, Huawei Mate X2 is undoubtedly one of the best folding screen products in the current mobile phone market. The price starting at 17,999 CNY seems to be high, but combined with its innovative structural design and sincere stacking of materials, Huawei Mate X2 will not hinder its unique charm even if it is worth 10,000 yuan. Efficient experience between opening and closing, do you like such a Huawei Mate X2?
Related Reading:
Huawei mobile phones will fully popularize Hongmeng OS: all new and old models are upgraded
Huawei P50 series will arrive on the last weekend of March, including three models
Huawei Mate X2 real machine HD real shots: the new folding design is exquisite